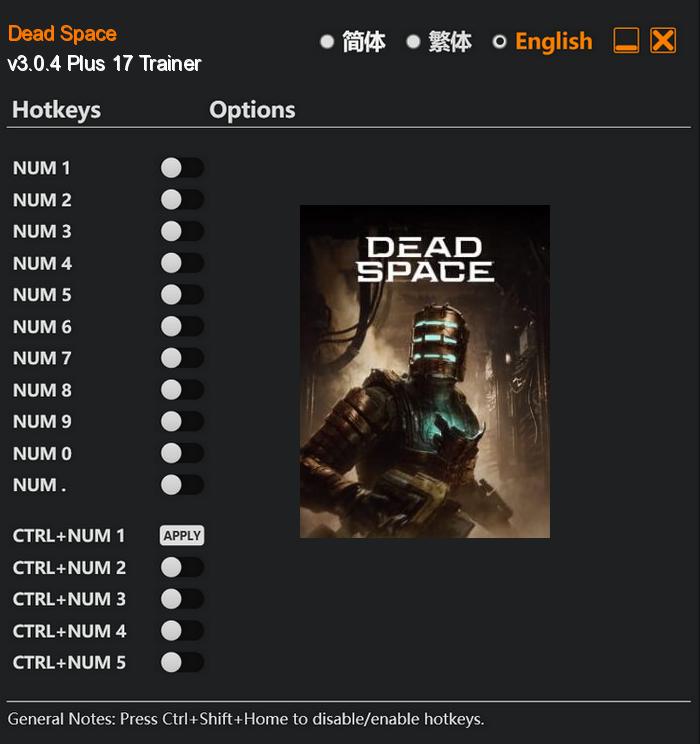 In Dead Space, players will step into the shoes of Isaac Clarke, an ordinary engineer who finds himself thrust into a terrifying and deadly situation. Rebuilt from the ground up with stunning visuals and improvements to gameplay, this sci-fi survival horror game offers a deeply immersive experience.
The game takes place aboard the massive starship known as the USG Ishimura, where Isaac is tasked with repairing the vessel. However, upon arrival, he quickly discovers that something has gone horribly wrong. The ship's crew has been horrifically killed and infected by a mysterious alien threat, and Isaac's partner, Nicole, is missing.
Special Notes:
This game uses BattlEye anticheat, you need to run the game without anticheat in order to use trainer.
Download:
Medias: