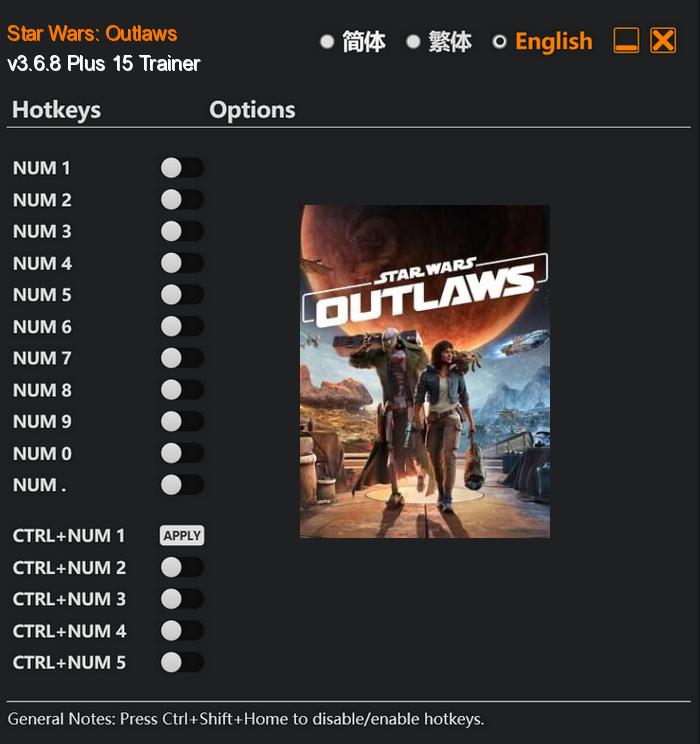 "Star Wars: Outlaws" invites players to immerse themselves in a thrilling open world adventure set in a galaxy far, far away. Set between the events of The Empire Strikes Back and Return of the Jedi, this groundbreaking game offers a unique perspective on the Star Wars universe.
As Kay Vess, players are free to explore a vast and dynamic universe, brimming with diverse landscapes and cultures. Traverse the seedy underbelly of Coruscant, negotiate deals on the lawless streets of Tatooine, and navigate through the treacherous jungles of Yavin IV. Each planet provides unique challenges and opportunities, with its own cast of colorful characters to encounter.
Special Notes:
This is a mod, not a regular trainer.
You must enable the mod named "FLiNG Trainer Mod" in Main Menu > Mod Manager in order to use the trainer/mod (If the mod didn't show up, try close and re-enter the Mod Manager).
You must use hotkeys to enable mod/cheat options during gameplay, activating cheats outside the game's window will not work.
Download:
Medias: