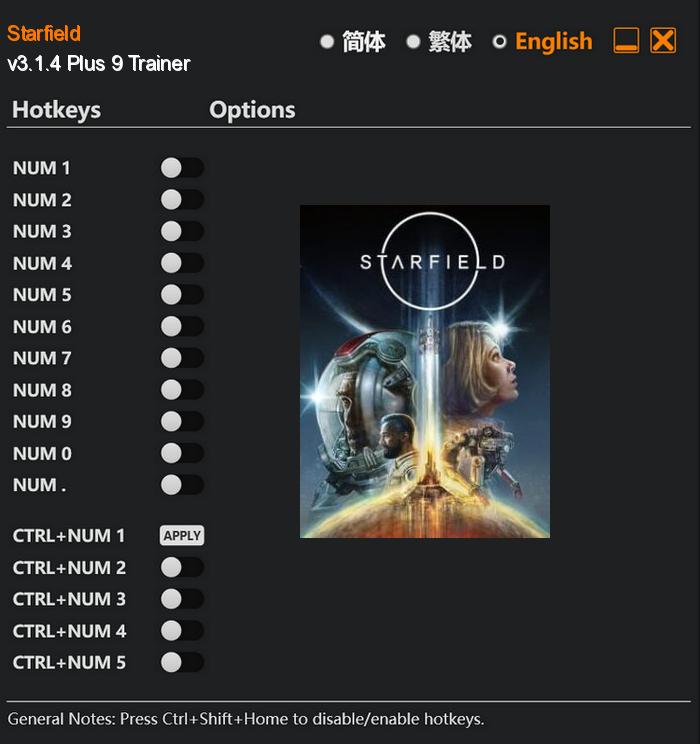 Starfield takes players on an awe-inspiring journey beyond the boundaries of Earth, whisking them away to a vast and unexplored cosmic frontier. Developed for the next generation of gaming, this highly immersive role-playing game combines cutting-edge graphics, innovative gameplay mechanics, and a captivating storyline that promises to keep players hooked for countless hours.
Get ready to embark on an epic interstellar adventure like no other. Starfield is an ambitious, genre-defining role-playing game that pushes the boundaries of storytelling, exploration, and player agency. As you venture into the unknown, prepare to unravel the mysteries of the cosmos and discover humanity's place among the stars.
Special Notes:
This is a mod, not a regular trainer.
You must enable the mod named "FLiNG Trainer Mod" in Main Menu > Mod Manager in order to use the trainer/mod (If the mod didn't show up, try close and re-enter the Mod Manager).
You must use hotkeys to enable mod/cheat options during gameplay, activating cheats outside the game's window will not work.
Download:
Medias: