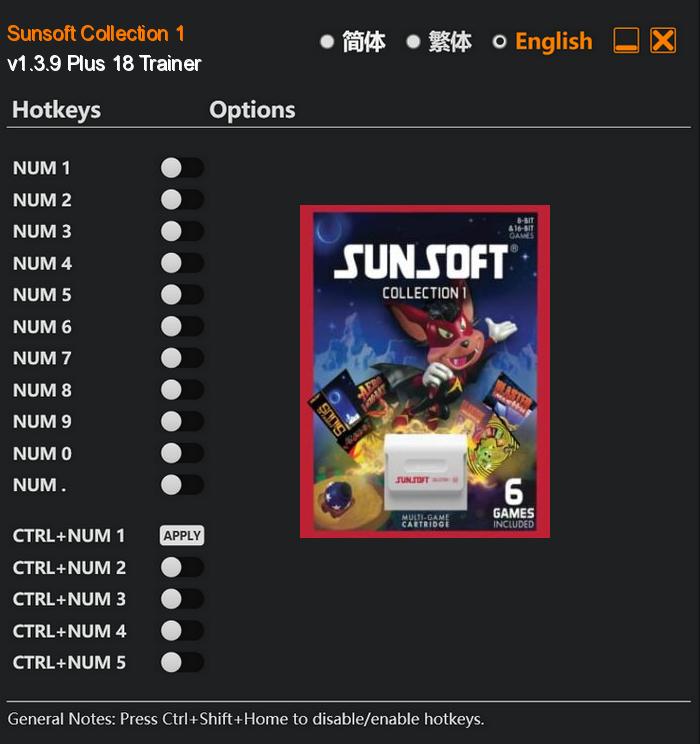 Sunsoft Collection 1 offers an exciting compilation of timeless classics from the prestigious Japanese game developer, Sunsoft. This collection immerses players in a nostalgic gaming experience, bringing together six beloved titles that have captivated generations of gamers.
Finally, Arabian adds a touch of exoticism to the collection, taking players on a magical journey through an ancient Arabian world. Players must guide the heroic prince as he battles through hordes of enemies and navigates treacherous environments to rescue his beloved princess. With its stunning visuals, captivating music, and challenging gameplay, Arabian offers an unforgettable Arabian Nights adventure.
Special Notes:
This trainer is based on Steam and Epic Store version. It can also work on Windows Store version, but it's not tested on Windows Store version, so I can't guarantee all options are compatible.
Download:
Medias: