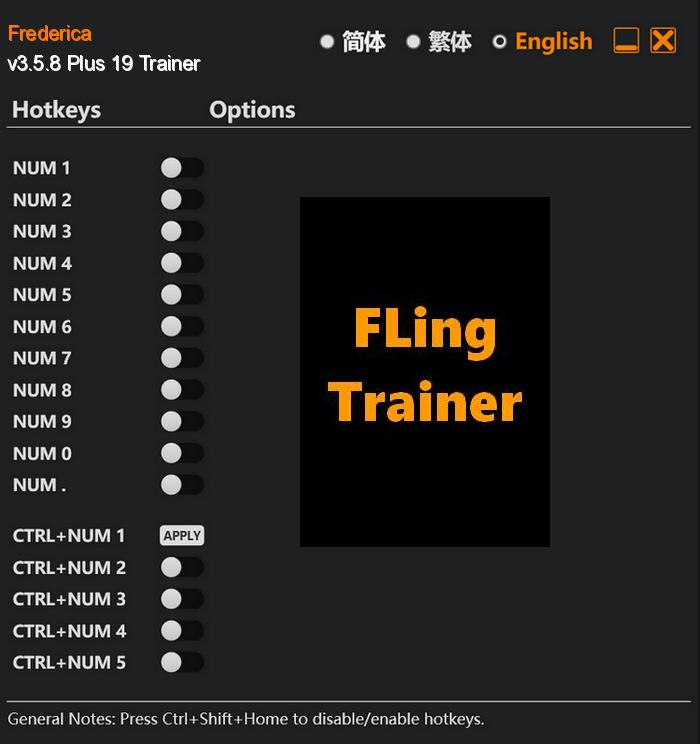 Frederica is an alluring and captivating action-adventure video game set in a mystical and fantastical realm. Players are whisked away on an epic quest through a vibrant and immersive world filled with enchanting landscapes, mythical creatures, and treacherous foes. As the titular character, Frederica, they embark on an extraordinary journey to uncover the secrets of an ancient prophecy that holds the key to saving their kingdom from impending doom.
Armed with a powerful sword and an array of magical abilities, players must master both swordplay and spellcasting as they traverse through lush forests, towering mountains, and sprawling cities. Along the way, they will encounter a diverse cast of characters, each with their own unique stories and quests to undertake. From wise sages to mischievous fairies and mighty warriors, players must form alliances and gain the favor of these individuals to unravel the depths of the prophecy.
Special Notes:
This trainer requires MOD "Performance Booster and Plugin Extender" to bypass crc memory check/anti tamper in the game.
Download: