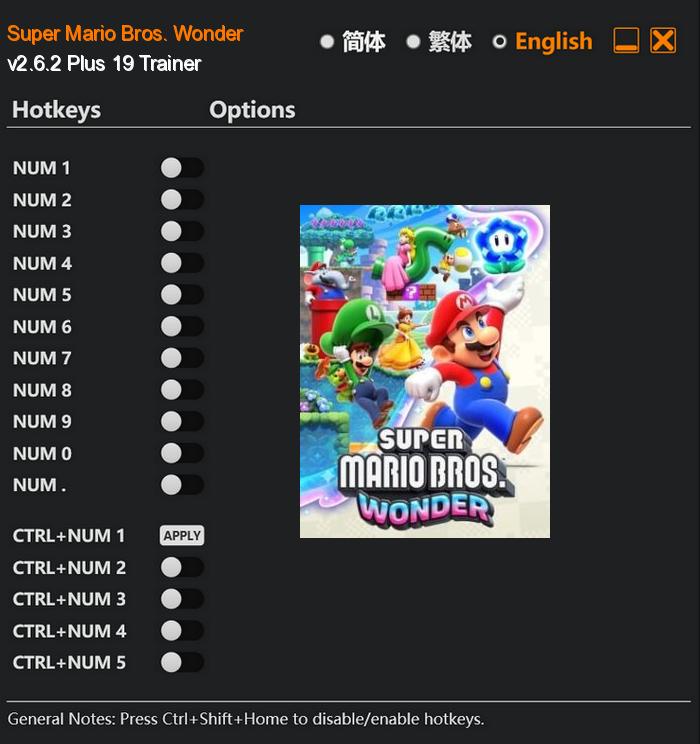 Super Mario Bros. Wonder takes the beloved 2D side-scrolling platforming of the Super Mario Bros. franchise and introduces an exciting new twist. Exclusive to the Nintendo Switch, this game combines the classic gameplay elements with an innovative Wonder Flower mechanic that unlocks the wonders of the world.
With a vivid and colorful visual style, Super Mario Bros. Wonder invites players to explore stunning locales inspired by various wonders of the world. From ancient ruins to lush forests and towering mountains, each level is a visual feast, transporting players to different corners of the globe in the Mushroom Kingdom.
Special Notes:
In order to use this trainer, you will need to downgrade your game to a previous game version.
Extract and copy Super Mario Bros. Wonder.exe to your game's root folder and overwrite existing file (Back up original file if needed).
Download:
Medias: