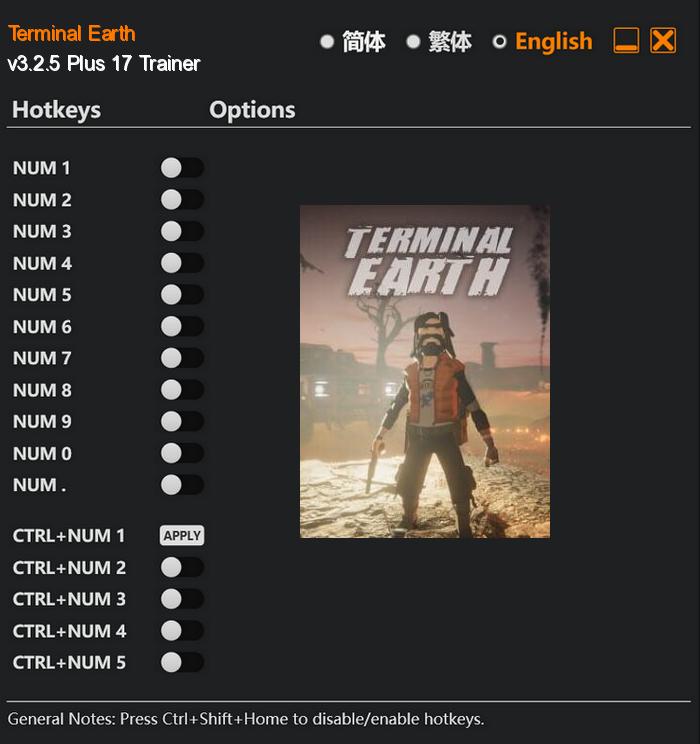 In Terminal Earth, players find themselves thrust into a post-apocalyptic world where everything they once knew has been reduced to ruins. As one of the few remaining survivors, it is up to the player to navigate through the desolate landscapes, scavenging for resources, crafting essential items, and battling against hostile creatures and rival factions.
To survive in Terminal Earth, players must rely on their ingenuity and resourcefulness. They must scavenge for supplies and materials, using them to craft weapons, armor, and other essential items. Along the way, players will encounter puzzles and challenges that test their problem-solving skills, requiring them to think strategically and find creative solutions.
Special Notes:
This is a mod, not a regular trainer.
You must enable the mod named "FLiNG Trainer Mod" in Main Menu > Mod Manager in order to use the trainer/mod (If the mod didn't show up, try close and re-enter the Mod Manager).
You must use hotkeys to enable mod/cheat options during gameplay, activating cheats outside the game's window will not work.
Download:
Medias: