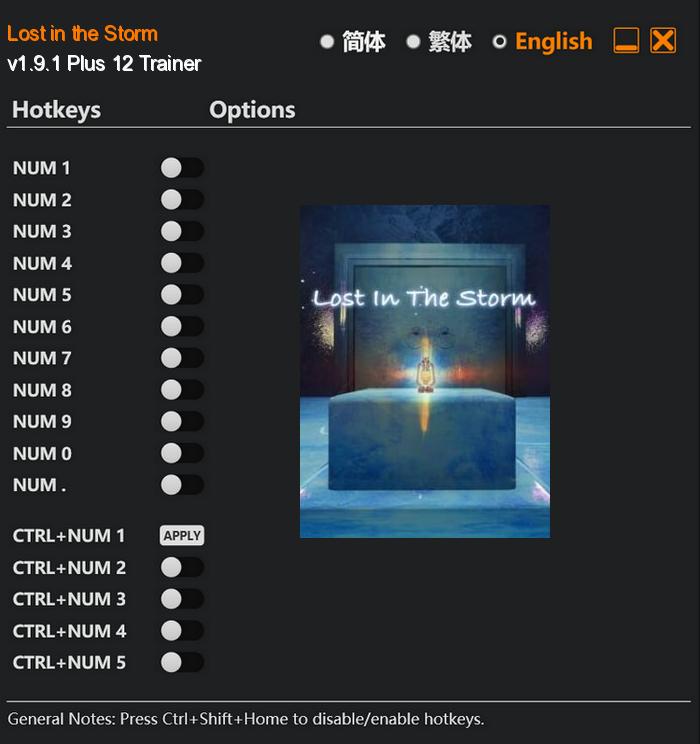 Lost in the Storm takes players on a thrilling and atmospheric journey into the depths of their own psyche. The protagonist, Andrew, finds himself trapped in a coma after a tragic accident. As he lies unconscious, his subconscious mind manifests as a vast and treacherous storm, representing the turmoil within.
The game's visuals are incredibly detailed, showcasing the storm-ridden landscapes of Andrew's subconscious. The dark, foreboding atmosphere is enhanced by stunning visual effects and haunting sound design, immersing players in the unsettling depths of their own mind.
Special Notes:
In order to use this trainer, you will need to downgrade your game to a previous game version.
Extract and copy Lost in the Storm.exe to your game's root folder and overwrite existing file (Back up original file if needed).
Download:
Medias: