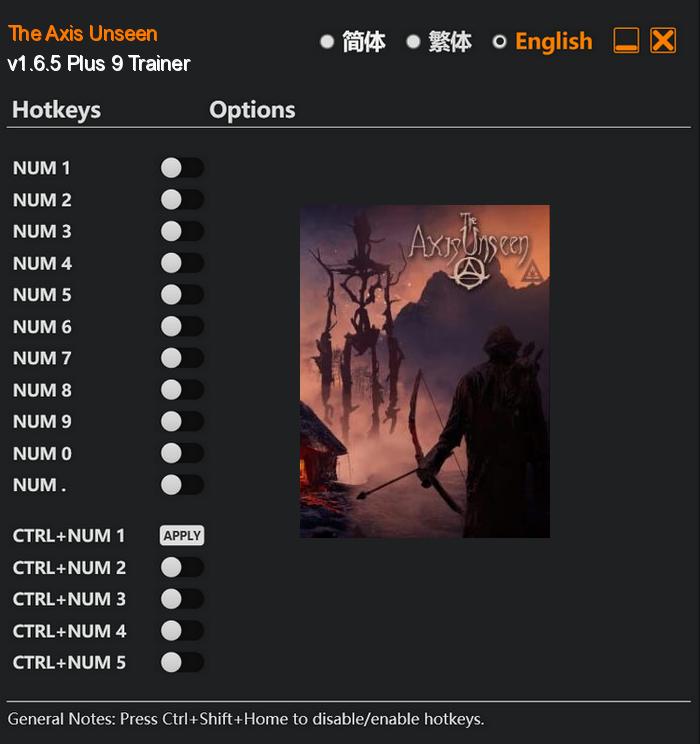 In the dark and chilling world of The Axis Unseen, players will embark on a terrifying open-world adventure unlike any other. Developed by one of the masterminds behind Skyrim and Fallout, this horror hunting game delves deep into the eerie realm of folklore, bringing to life the most haunting and monstrous creatures from the shadows.
Venture into the depths of the dark woods, desolate villages, and ancient ruins as you hunt down these mysterious creatures. With each vile beast you conquer, uncover new elemental arrow types, empowering your arsenal and increasing your chances of survival. Will you choose to strike them with lightning-infused arrows, engulf them in flames, or freeze them in their tracks?
Special Notes:
This trainer is based on Steam and Epic Store version. It can also work on Windows Store version, but it's not tested on Windows Store version, so I can't guarantee all options are compatible.
Download:
Medias: