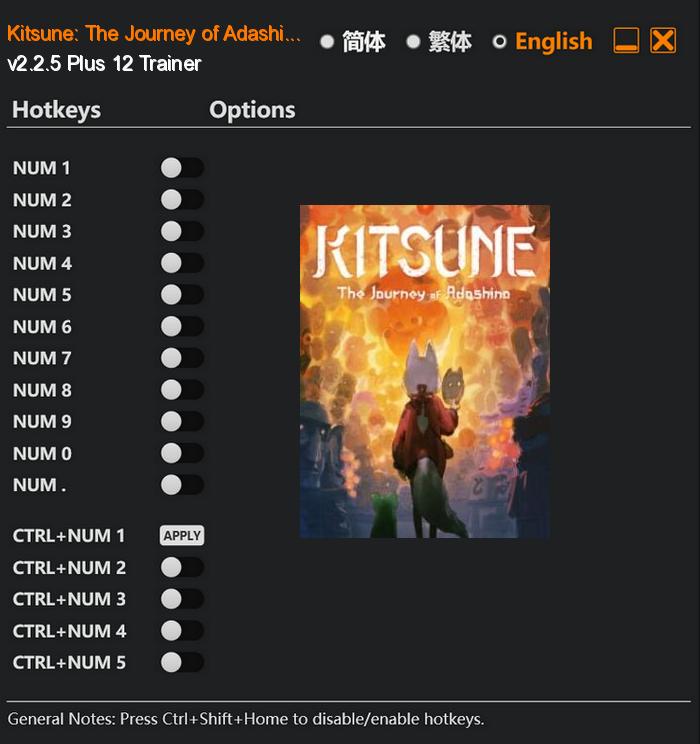 In the captivating video game "Kitsune: The Journey of Adashino," players embark on a mesmerizing adventure alongside Kitsune, a charming fox girl who mysteriously finds herself on the enigmatic Adashino Island. She soon forms an unlikely friendship with an eccentric Frog companion, and together, they boldly set off to unravel the secrets that shroud the island in an aura of mystique.
Adashino Island welcomes players into a mesmerizing world adorned with vibrant neon signs that illuminate the night, creating a breathtaking symphony of light and color. Drawing inspiration from Japanese aesthetics, the game exquisitely weaves together traditional elements with a touch of modernity, fostering a unique atmosphere that immerses players in a spellbinding visual experience.
Special Notes:
This trainer is based on Steam and Epic Store version. It can also work on Windows Store version, but it's not tested on Windows Store version, so I can't guarantee all options are compatible.
Download:
Medias: