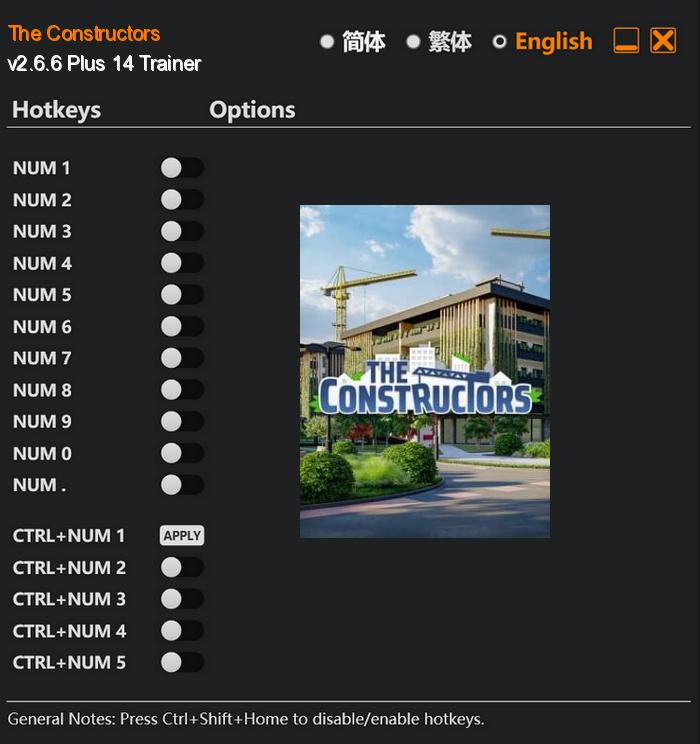 In the captivating world of The Constructors, players embark on a thrilling journey as the owner of a prestigious construction company in the bustling city of Wondersville. Tasked with the monumental responsibility of revitalizing the city's crumbling urban landscape, players must show their mettle in both strategic decision-making and creative design.
The Constructors offers a dual-play style that allows players to choose between playing by the rules or cutting corners in pursuit of greater profits. Will you choose to adhere to ethical construction practices and maintain a pristine reputation, or will you yield to the temptation of taking shortcuts to increase revenue? Each decision shapes the narrative and consequences faced throughout the game, leading to different outcomes and multiple playthroughs.
Special Notes:
This is a mod, not a regular trainer.
You must enable the mod named "FLiNG Trainer Mod" in Main Menu > Mod Manager in order to use the trainer/mod (If the mod didn't show up, try close and re-enter the Mod Manager).
You must use hotkeys to enable mod/cheat options during gameplay, activating cheats outside the game's window will not work.
Download:
Medias: