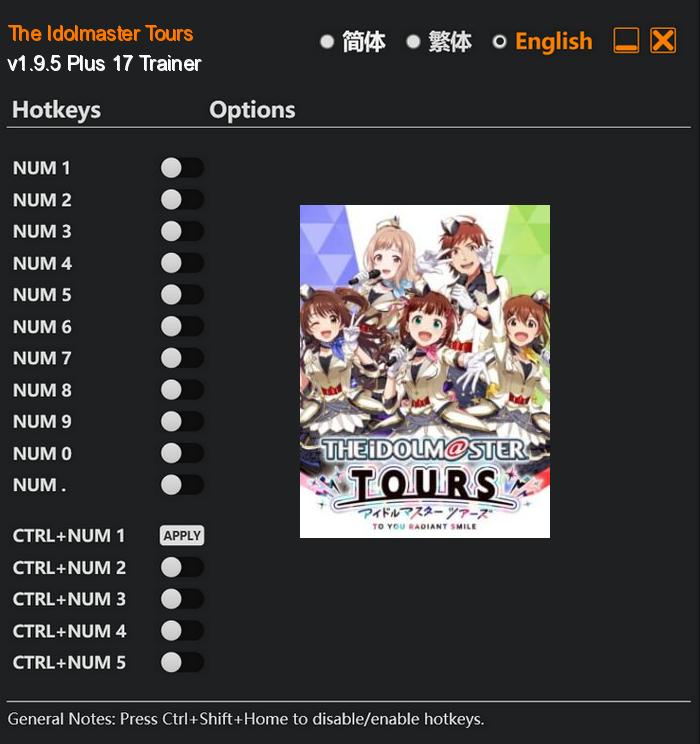 "The Idolmaster Tours" is an immersive and exciting video game that puts players in the shoes of a talent manager for a rising group of young, aspiring idols. As the manager, players must guide their idols to stardom through a series of tours and performances across various cities and venues around the world.
With a vast selection of talented idols to choose from, players can carefully curate their team, taking into account each idol's strengths and weaknesses. As the game progresses, players can customize and develop their idols' skills, helping them to captivate audiences and gain an ever-growing fan base.
Special Notes:
This trainer is based on Steam and Epic Store version. It can also work on Windows Store version, but it's not tested on Windows Store version, so I can't guarantee all options are compatible.
Download:
Medias: