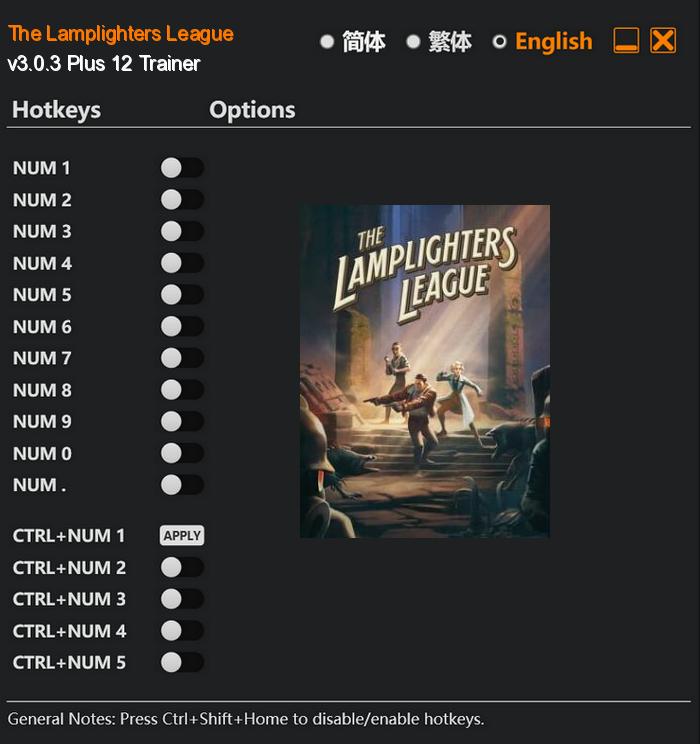 In The Lamplighters League, players embark on an adrenaline-pumping journey filled with danger, intrigue, and high-stakes adventure. As the leader of a ragtag group of misfits and scoundrels, it's up to you to restore balance and save the world from the clutches of the Banished Court.
With its stunning visuals, intricate gameplay mechanics, and a compelling storyline, The Lamplighters League pushes the boundaries of the action-adventure genre. Will you rise up to the challenge and lead your band of misfits to victory, or will the world succumb to the dark reign of the Banished Court? The fate of humanity rests in your hands.
Special Notes:
This is a mod, not a regular trainer.
You must enable the mod named "FLiNG Trainer Mod" in Main Menu > Mod Manager in order to use the trainer/mod (If the mod didn't show up, try close and re-enter the Mod Manager).
You must use hotkeys to enable mod/cheat options during gameplay, activating cheats outside the game's window will not work.
Download:
Medias: