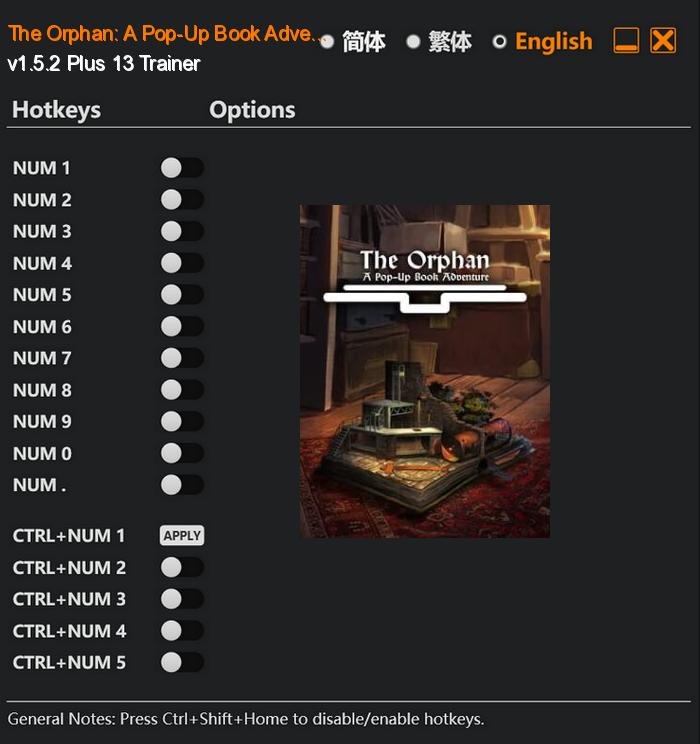 In the enchanting world of "The Orphan: A Pop-Up Book Adventure," players are immersed in an extraordinary tale of courage, adversity, and redemption. Set in a mysterious attic, the game follows the journey of a brave child who stumbles upon a forgotten pop-up book, hidden among dusty relics. Little do they know, this seemingly innocent encounter will transform their life forever.
Featuring stunning visuals reminiscent of a handcrafted pop-up book, "The Orphan: A Pop-Up Book Adventure" immerses players in a spellbinding world where creativity, exploration, and courage intertwine. With an emotionally gripping storyline, captivating gameplay mechanics, and a plethora of surprises waiting to be discovered at every turn, this game guarantees an unforgettable journey for players of all ages. Will you help the child escape the clutches of this captivating pop-up book or be forever lost in its haunting tale? The choice is yours.
Special Notes:
This is a mod, not a regular trainer.
You must enable the mod named "FLiNG Trainer Mod" in Main Menu > Mod Manager in order to use the trainer/mod (If the mod didn't show up, try close and re-enter the Mod Manager).
You must use hotkeys to enable mod/cheat options during gameplay, activating cheats outside the game's window will not work.
Download:
Medias: