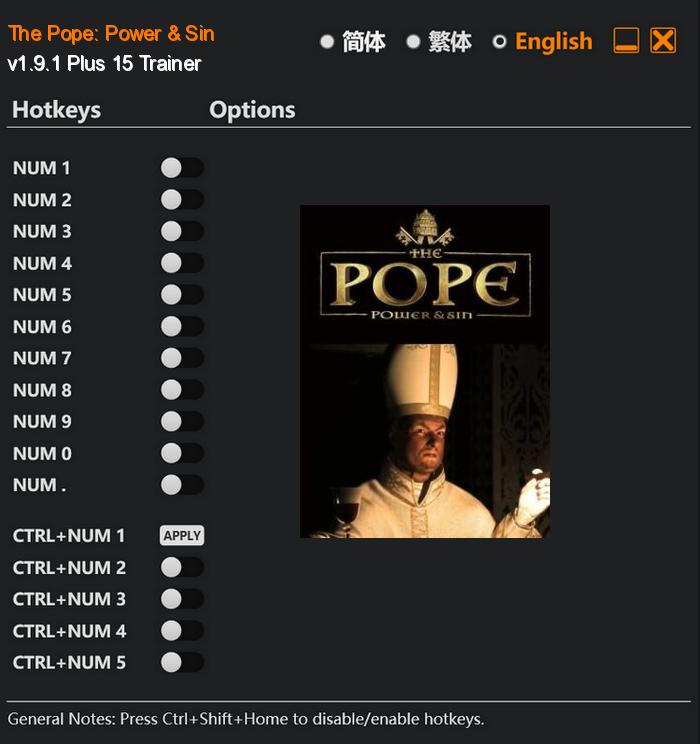 In the video game "The Pope: Power & Sin," players will embark on a thrilling and challenging journey as they step into the role of the Pope. As the leader of the Catholic Church, their primary objective will be to strengthen the authority of the Church State.
As the Pope, players will not only be responsible for guiding the faithful, but also for introducing reforms and renewing the structure of the Church. With each decision they make, they will have the power to shape the direction of the Church and impact the lives of millions. It will require careful consideration, diplomacy, and strategic thinking to navigate these treacherous waters.
Special Notes:
This trainer requires MOD "Performance Booster and Plugin Extender" to bypass crc memory check/anti tamper in the game.
Download:
Medias: