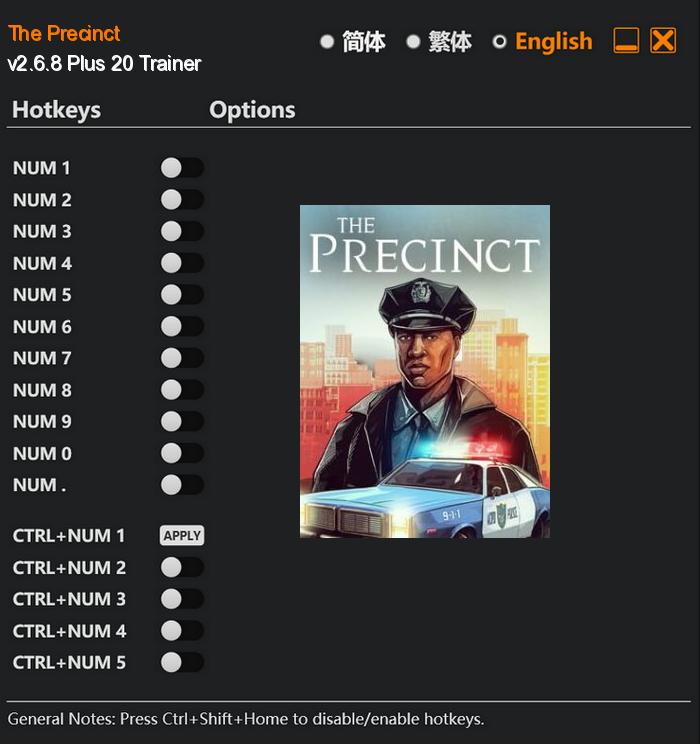 In the neon-lit concrete jungle of Averno City, chaos reigns supreme. Gangs have taken control of the streets, leaving the once vibrant metropolis in a state of despair and lawlessness. In the midst of this turmoil, you embark on a journey of justice and revenge in a game known as The Precinct.
In The Precinct, the line between law enforcement and vigilante justice blurs. As you clean up the streets, you'll have to choose whether to play by the rules or go rogue, forging alliances with other citizens and corrupt individuals, each with their own hidden agendas. The decisions you make and the factions you align with will shape your path, leading to multiple branching storylines and endings.
Special Notes:
In order to use this trainer, you will need to downgrade your game to a previous game version.
Extract and copy The Precinct.exe to your game's root folder and overwrite existing file (Back up original file if needed).
Download:
Medias: