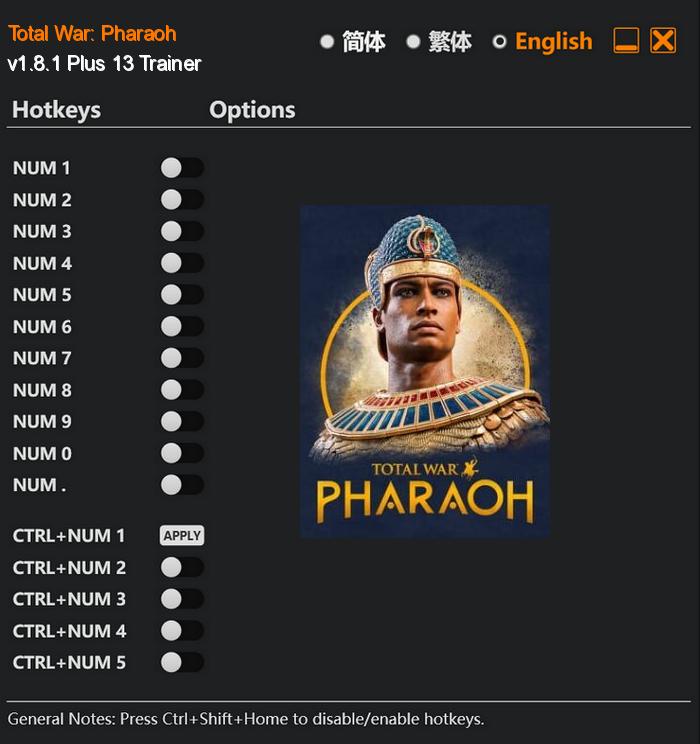 Total War: Pharaoh takes players on a journey through ancient Egypt, Canaan, and the Hittite empire, where they must navigate the intricate political landscape and battle against the forces of chaos to claim the title of Pharaoh. As one of eight faction leaders, each hailing from a different cultural hub, players can choose to embody the role of a peerless diplomat, a fearless warlord, or an unwavering commander.
Total War: Pharaoh provides players with diverse and unique unit rosters, allowing them to recruit and train a formidable army. From the mighty chariots of Egypt to the expert archers of Canaan and the heavily armored infantry of the Hittite empire, each faction brings its own distinct strengths and tactical advantages to the battlefield.
Special Notes:
This trainer is based on Steam and Epic Store version. It can also work on Windows Store version, but it's not tested on Windows Store version, so I can't guarantee all options are compatible.
Download:
Medias: