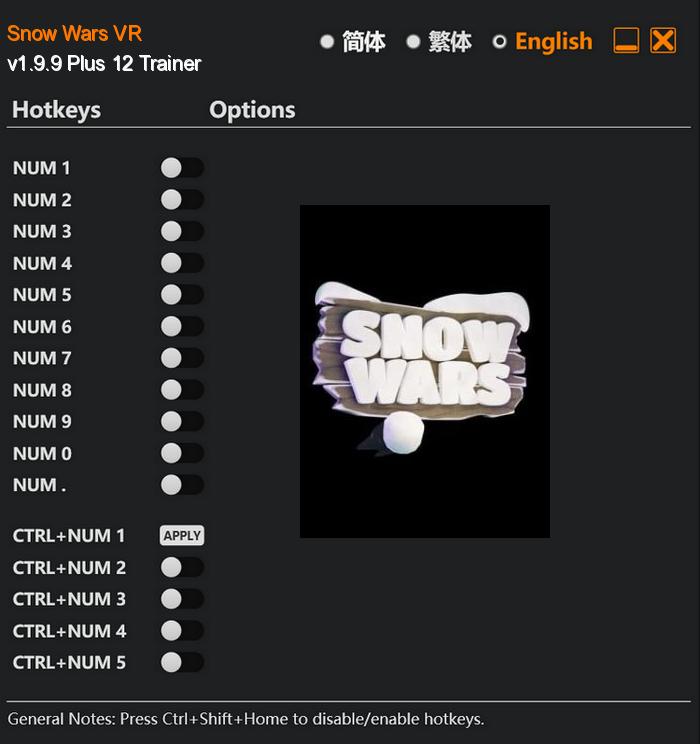 Snow Wars VR is an immersive virtual reality game that takes players into a breathtaking winter wonderland. Set in a mystical world of ice and snow, players embark on an epic adventure where they must battle against ferocious enemies, conquer treacherous terrains, and ultimately save their kingdom from a deadly curse.
With its stunning visuals, immersive gameplay mechanics, and a captivating storyline, Snow Wars VR transports players into a winter fantasy like never before. Experience the thrill of battling icy adversaries, exploring a magical snow-covered world, and ultimately triumphing against the forces of darkness in this unforgettable virtual reality adventure.
Special Notes:
In order to use this trainer, you will need to downgrade your game to a previous game version.
Extract and copy Snow Wars VR.exe to your game's root folder and overwrite existing file (Back up original file if needed).
Download:
Medias: