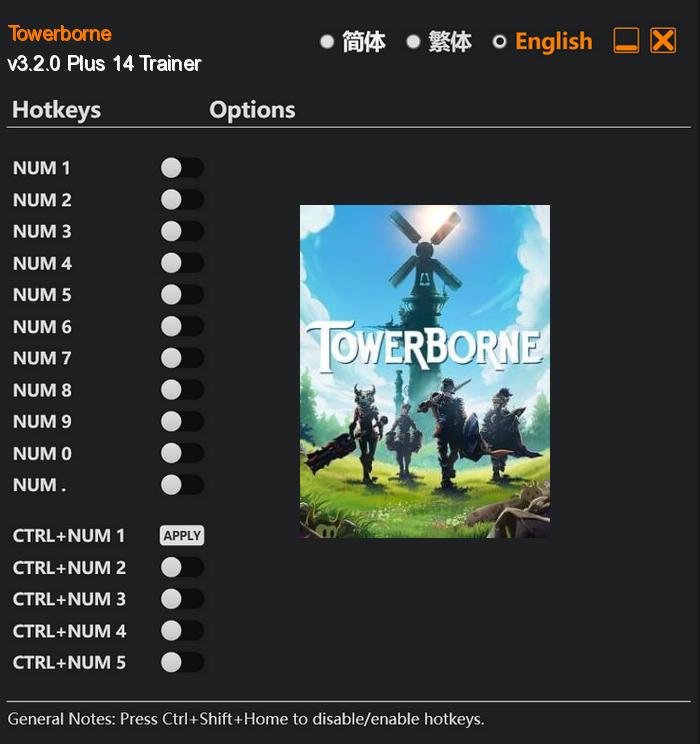 Towerborne is an immersive and captivating video game that takes place in a post-apocalyptic world, where humanity's last stronghold, the Belfry, stands tall amidst the ruins of the City of Numbers. As an Ace, a resilient and formidable being reborn from the spirit realm, you are bestowed with incredible skills, unmatched determination, and an unwavering dedication to safeguard the people within the Belfry's walls.
As an Ace, your abilities are not limited to mere mortals. Commanding extraordinary powers, you possess enhanced agility, strength, and the ability to unleash devastating attacks against the encroaching threat. Your proficiency in combat will be put to the test as you face off against a multitude of fearsome creatures, each with their own unique abilities and weaknesses that require careful strategy to overcome.
Special Notes:
In order to use this trainer, you will need to downgrade your game to a previous game version.
Extract and copy Towerborne.exe to your game's root folder and overwrite existing file (Back up original file if needed).
Download:
Medias: