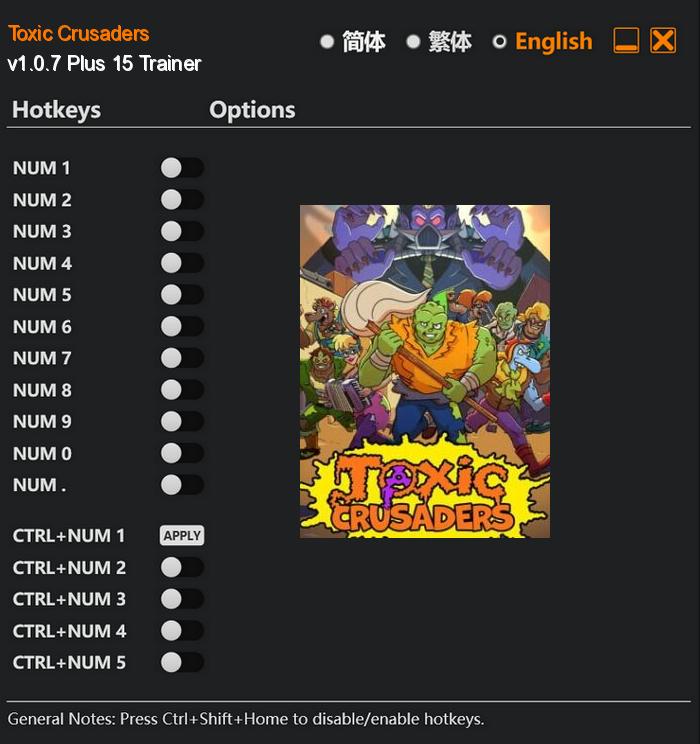 Toxic Crusaders is an exciting and action-packed beat 'em up video game that brings back the iconic characters from the popular franchise. Whether you're a fan of the original Toxic Crusader series or new to the world of Tromaville, this game will surely keep you on the edge of your seat!
As you progress through the levels, you'll uncover the dark secrets behind the toxic contamination and encounter formidable bosses hell-bent on your destruction. Get ready for epic battles that'll test your skills and determination. Only by defeating these enemies will you be able to cleanse Tromaville and restore it to its former glory.
Special Notes:
This trainer is based on Steam and Epic Store version. It can also work on Windows Store version, but it's not tested on Windows Store version, so I can't guarantee all options are compatible.
Download:
Medias: