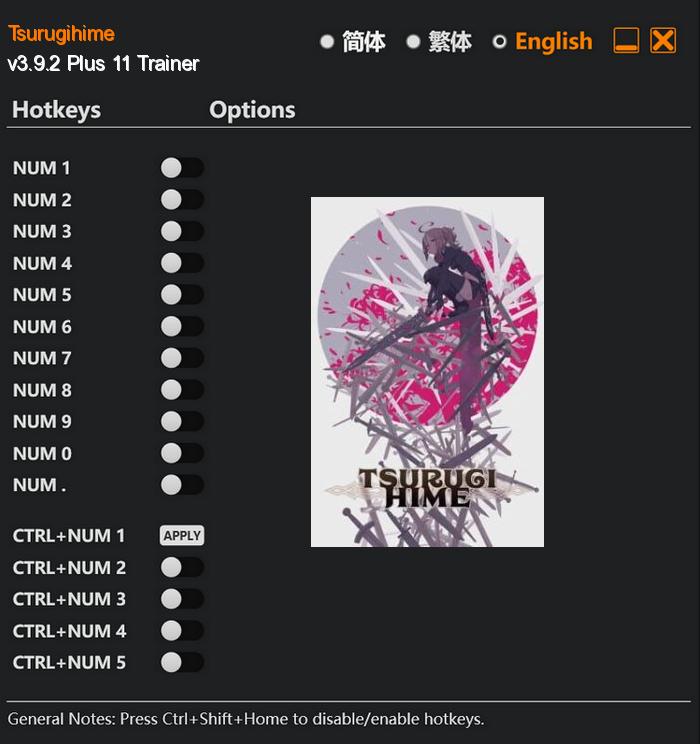 In the captivating world of Tsurugihime, players embark on an extraordinary journey filled with adventure, mystery, and the weight of their own choices. As a side-scrolling action RPG, Tsurugihime offers a unique blend of intense combat, character development, immersive exploration, and a deeply moving narrative that delves into the complexities of fate and relationships.
At the heart of Tsurugihime lies the concept of "crafting" fate. Every action and decision made by the player resonates throughout the game world, shaping not only the course of their own journey but also influencing the lives of the game's rich cast of characters. Tsurugihime offers a truly immersive and engaging RPG experience, where the player's choices matter and their actions have far-reaching consequences. Will you embrace your destiny or forge a new path? The fate of the world rests in your hands in Tsurugihime.
Special Notes:
This is a mod, not a regular trainer.
You must enable the mod named "FLiNG Trainer Mod" in Main Menu > Mod Manager in order to use the trainer/mod (If the mod didn't show up, try close and re-enter the Mod Manager).
You must use hotkeys to enable mod/cheat options during gameplay, activating cheats outside the game's window will not work.
Download:
Medias: