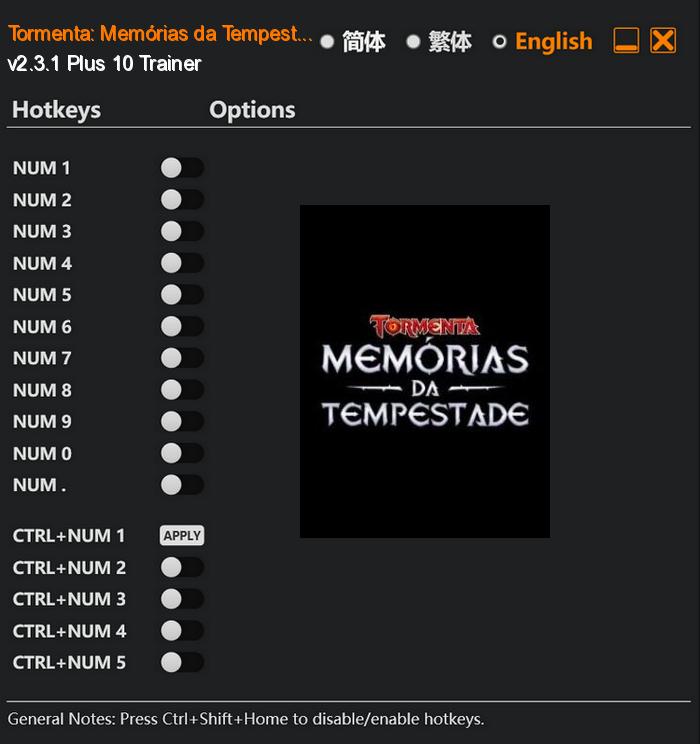 Tormenta: Memórias da Tempestade takes players on a thrilling adventure through a rich and immersive fantasy world. Inspired by the tabletop RPG Tormenta, this action-packed RPG brings the beloved lore and characters to life in a visually stunning and dynamic digital format. Developed by the talented team at Dumativa Game Studio in partnership with renowned game publisher Jambô, this game promises to deliver an unforgettable experience.
Set in a world plagued by perpetual storms and engulfed in darkness, Tormenta: Memórias da Tempestade follows the journey of a brave group of heroes as they uncover the secrets behind the tempest and navigate through a treacherous landscape filled with monstrous creatures, captivating vistas, and ancient ruins. The fate of the world hangs in the balance, and players must take on the role of these valiant adventurers to save their land from total destruction.
Special Notes:
This trainer is based on Steam and Epic Store version. It can also work on Windows Store version, but it's not tested on Windows Store version, so I can't guarantee all options are compatible.
Download: