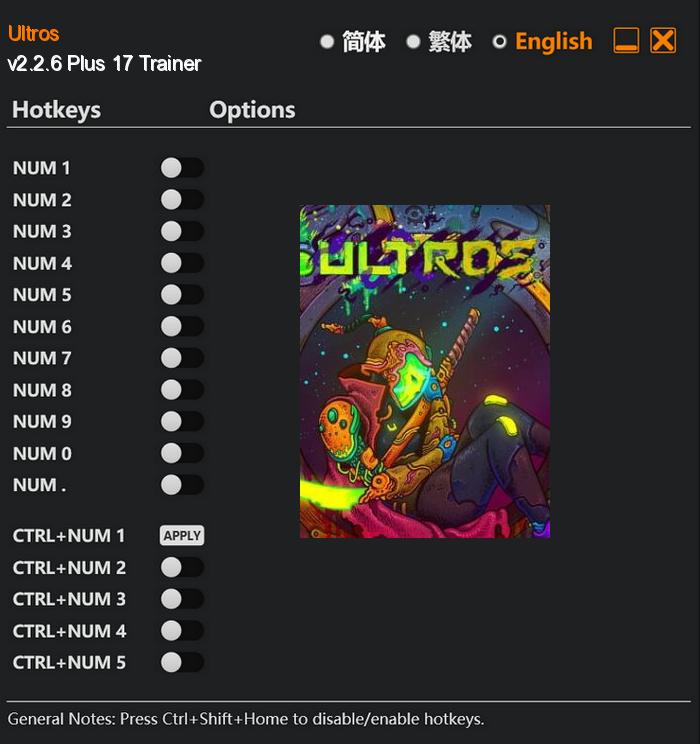 As you delve deeper into the mystical realms of Ultros, you'll discover mind-bending landscapes that pulsate with otherworldly colors and a haunting, melodic soundtrack that echoes throughout the desolate corridors. Each step forward uncovers hidden truths about your own existence and the enigmatic power that ULTROS possesses.
Ultros's gameplay seamlessly blends elements of traditional metroidvania exploration with psychedelic visuals and mind-bending puzzles. Traverse shifting platforms, manipulate gravity, and uncover hidden passages as you uncover the truth of your existence and the true nature of ULTROS. Every area is meticulously designed to challenge your skills and push the boundaries of your perception.
Special Notes:
In order to use this trainer, you will need to downgrade your game to a previous game version.
Extract and copy Ultros.exe to your game's root folder and overwrite existing file (Back up original file if needed).
Download:
Medias: