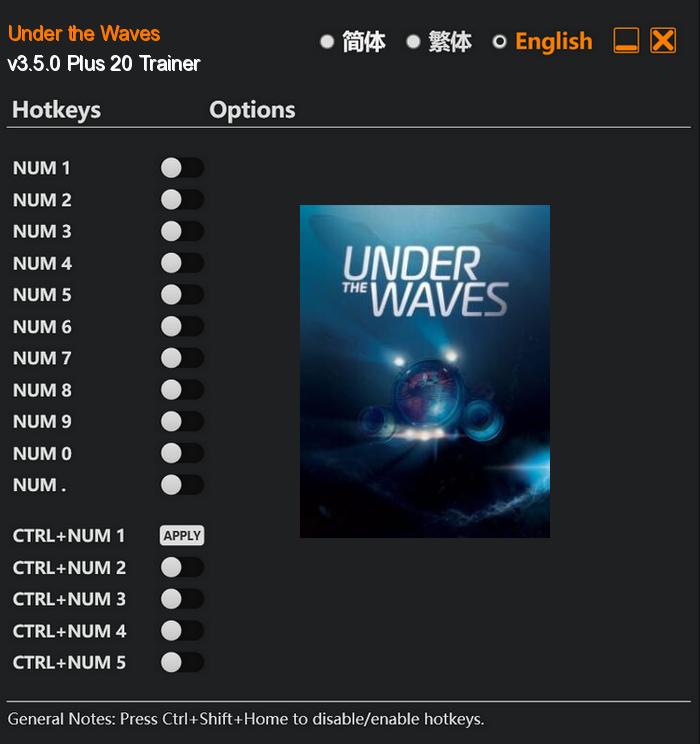 In Under the Waves, players delve into the haunting depths of the North Sea in a captivating narrative-driven adventure game. Set in a unique techno-futuristic 1970s world, they take on the role of Stan, a professional diver navigating the treacherous waters of grief and personal transformation.
The game's immersive atmosphere is enhanced by stunning visuals that bring the depths of the ocean to life. The team behind Under the Waves has meticulously crafted a rich and detailed world, blending retro-futuristic aesthetics with the haunting beauty of the underwater realm. Each dive into the unknown reveals new wonders, as well as new challenges that players must overcome.
Special Notes:
This is a mod, not a regular trainer.
You must enable the mod named "FLiNG Trainer Mod" in Main Menu > Mod Manager in order to use the trainer/mod (If the mod didn't show up, try close and re-enter the Mod Manager).
You must use hotkeys to enable mod/cheat options during gameplay, activating cheats outside the game's window will not work.
Download:
Medias: