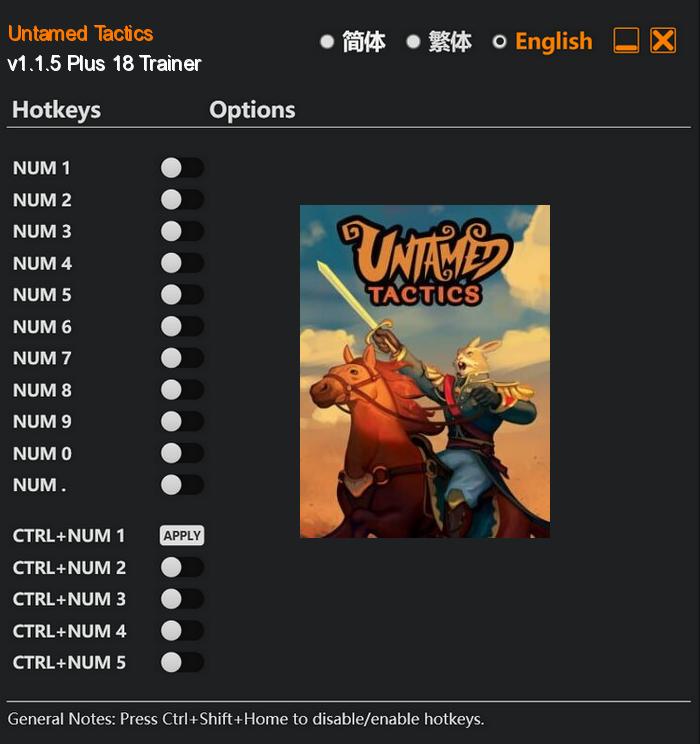 Untamed Tactics takes players on an unforgettable journey through the haunting dreams and memories of General Greycoat, a once courageous and esteemed rabbit warrior. In this captivating tactical RPG, players will dive deep into a world where the lines between reality and nightmare blur, as they unravel the mysteries of Greycoat's tormented past.
The tactical combat system in Untamed Tactics is both intricate and engaging, allowing players to strategically position their team of unique characters and creatures in dynamically changing battlefields. With each encounter, players must carefully consider their moves, utilizing Greycoat's tactical prowess and the abilities of his companions to overcome challenging foes.
Special Notes:
This is a mod, not a regular trainer.
You must enable the mod named "FLiNG Trainer Mod" in Main Menu > Mod Manager in order to use the trainer/mod (If the mod didn't show up, try close and re-enter the Mod Manager).
You must use hotkeys to enable mod/cheat options during gameplay, activating cheats outside the game's window will not work.
Download:
Medias: