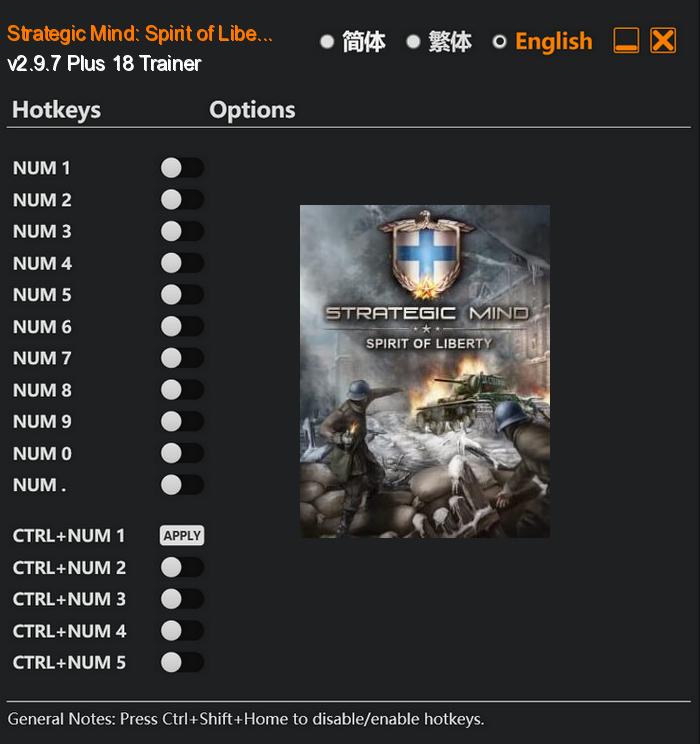 Strategic Mind: Spirit of Liberty takes players on a captivating historical journey, immersing them in the tumultuous events of World War II. This turn-based strategy game specifically focuses on the often overlooked Finnish forces, as they fight for their country's survival during the Winter War, Continuation War, and Lapland War.
As the commander of the Finnish army, players must employ their strategic prowess to overcome overwhelming odds and defend their homeland. The immense challenges posed by the Soviet Union's Red Army demand sharp tactical thinking, resource management, and masterful leadership skills.
Special Notes:
In order to use this trainer, you will need to downgrade your game to a previous game version.
Extract and copy Strategic Mind: Spirit of Liberty.exe to your game's root folder and overwrite existing file (Back up original file if needed).
Download:
Medias: