When war breaks out in the Kingdom of Cherrystone, the young Queen Mercia must flee her home. Pursued by her foes, the only way to save her kingdom is to travel to new lands in search of allies. But who will she meet along the way, and what sinister challenges will she face?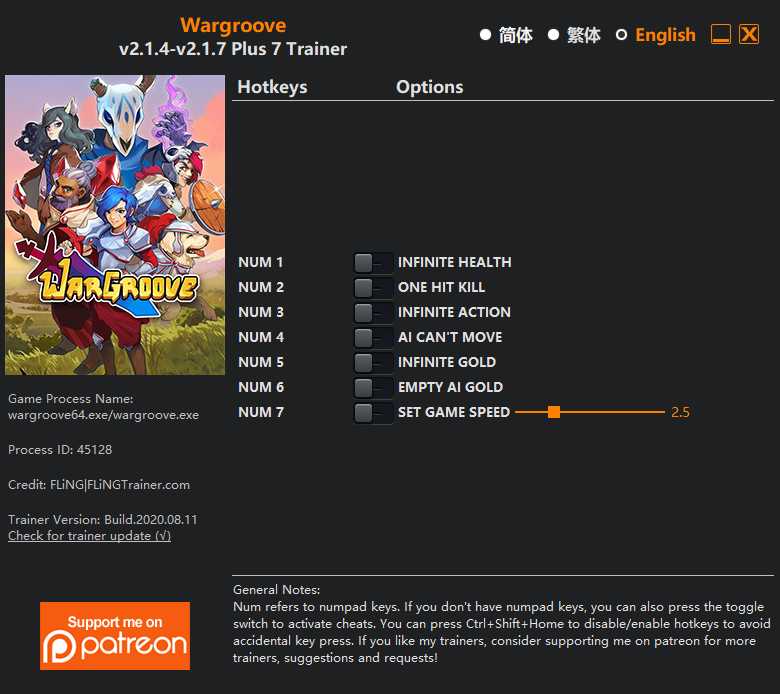 7 Options · Game Version: Steam/Windows Store v2.1.4-v2.1.7+ (64 bit) · Last Updated: 2020.08.11
Options
Num 1 – Infinite Health
Num 2 – One Hit Kill
Num 3 – Infinite Action
Num 4 – AI Can't Move
Num 5 – Infinite Gold
Num 6 – Empty AI Gold
Num 7 – Set Game Speed
Notes
"Infinite Health" works on selected player units & buildings.
"One Hit Kill" works on selected enemy units & buildings.