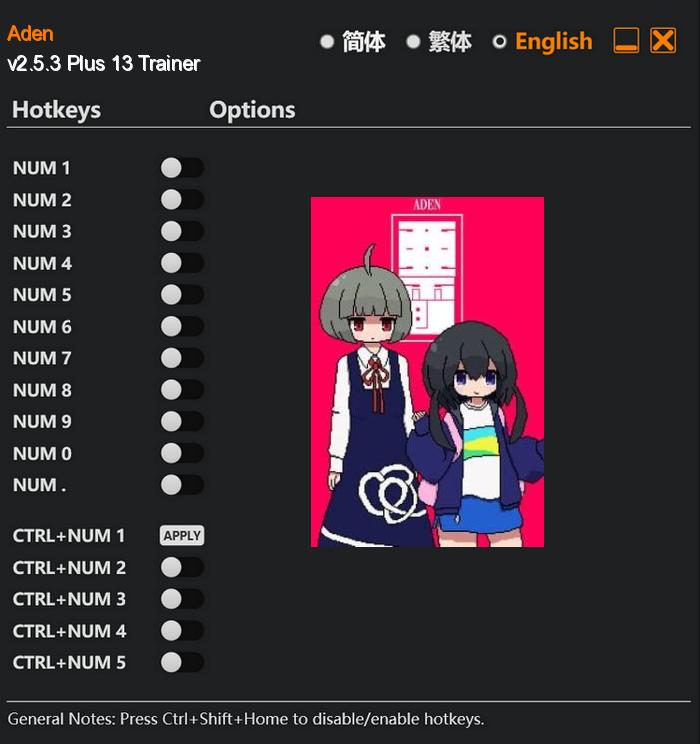 In the enchanting world of Aden, where rhythm reigns supreme, dance battles are the ultimate measure of skill and bravery. Step into the shoes of the mesmerizing and mysterious girl, along with her energetic partner Akaka, as they embark on an extraordinary quest to save their beloved world from the brink of annihilation.
With its stunning visuals, immersive soundtrack featuring a blend of catchy tunes and epic orchestral pieces, Aden promises a captivating and enthralling experience for players of all ages. Whether you're a seasoned dancer or a newbie to the world of rhythm games, Aden offers a skill-based progression system that allows you to unlock new moves, costumes, and even magical artifacts to enhance your dance battles.
Special Notes:
This trainer is based on Steam and Epic Store version. It can also work on Windows Store version, but it's not tested on Windows Store version, so I can't guarantee all options are compatible.
Download:
Medias: