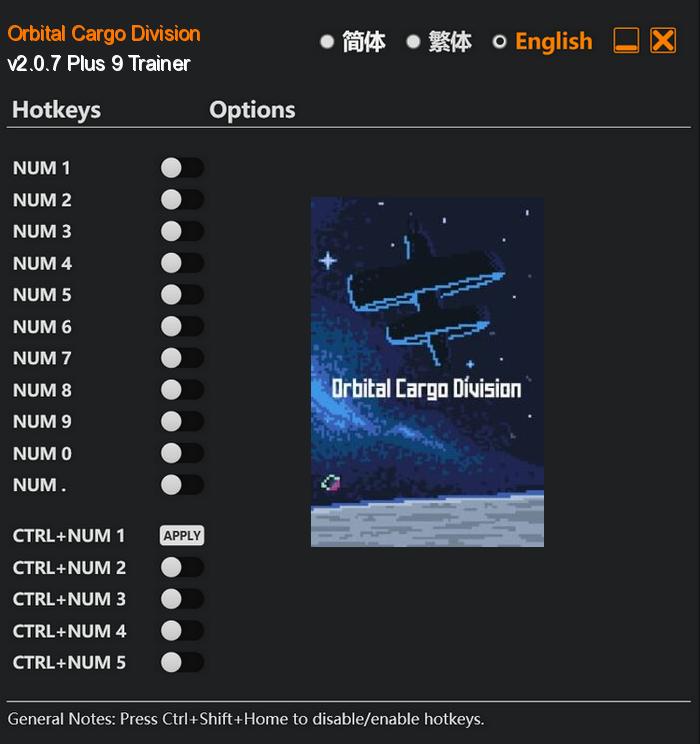 Orbital Cargo Division is an immersive and thrilling video game that transports players to the depths of outer space. In this pixel art point-and-click adventure, players step into the shoes of the crew of a cargo ship as they stumble upon a mysterious and seemingly abandoned space station.
In Orbital Cargo Division, players must navigate through the sprawling corridors of the enigmatic space station, piecing together its dark secrets and ultimately unraveling the truth behind its eerie silence. As players explore, they will encounter a myriad of intriguing puzzles and obstacles, requiring their keen problem-solving skills to overcome. Each puzzle solved brings them closer to unlocking the station's secrets.
Special Notes:
In order to use this trainer, you will need to downgrade your game to a previous game version.
Extract and copy Orbital Cargo Division.exe to your game's root folder and overwrite existing file (Back up original file if needed).
Download:
Medias: