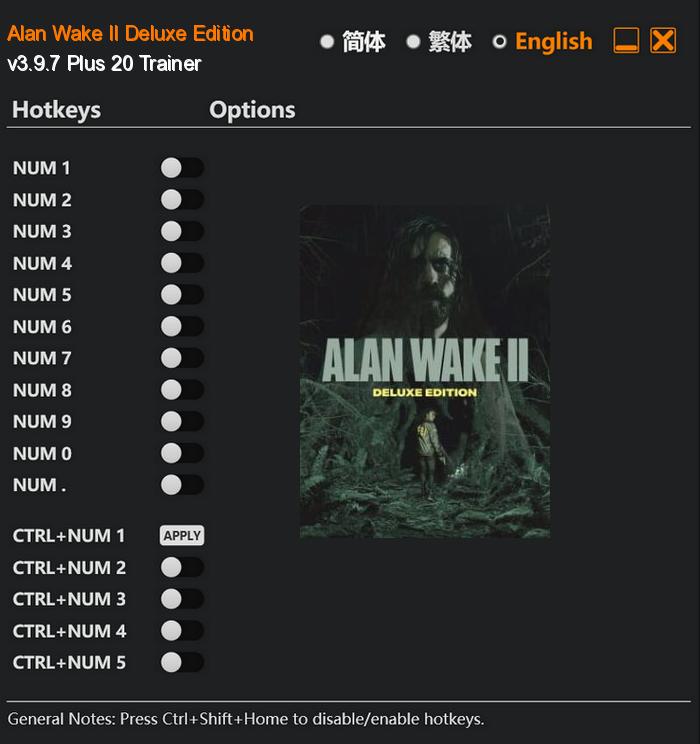 Alan Wake II Deluxe Edition is a highly anticipated video game that takes players on a thrilling journey into the supernatural. This edition offers an exclusive collection of cosmetic content and an additional consumable, taking the already immersive gameplay to the next level.
Dive back into the gripping story of Alan Wake as he battles against the malevolent forces that lurk in the shadows. With enhanced graphics and gameplay, players will be fully immersed in the mysterious and atmospheric world that the game creates.
Special Notes:
This trainer requires MOD "Performance Booster and Plugin Extender" to bypass crc memory check/anti tamper in the game.
Download: