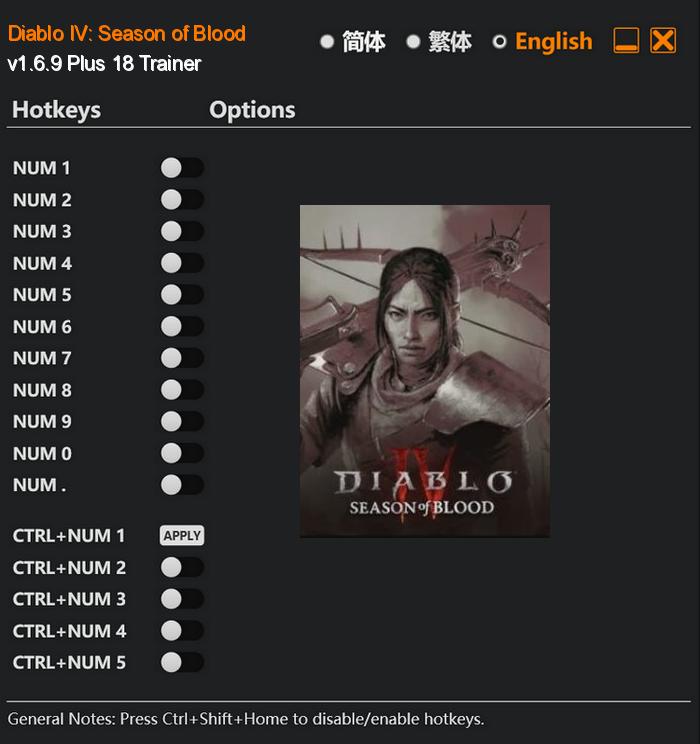 In Diablo IV: Season of Blood, players are thrust into a dark and treacherous world infested with legions of demonic creatures. The game offers a thrilling and blood-pumping experience as players embark on a quest to rid the land of the merciless hordes.
Diablo IV: Season of Blood provides an immersive and adrenaline-fueled gaming experience that will keep players on the edge of their seats. With its relentless combat, deep customization, and a world fraught with peril, this game is a must-play for fans of the franchise and anyone seeking an epic adventure in a dark and unforgiving realm.
Special Notes:
This trainer is based on Steam and Epic Store version. It can also work on Windows Store version, but it's not tested on Windows Store version, so I can't guarantee all options are compatible.
Download: