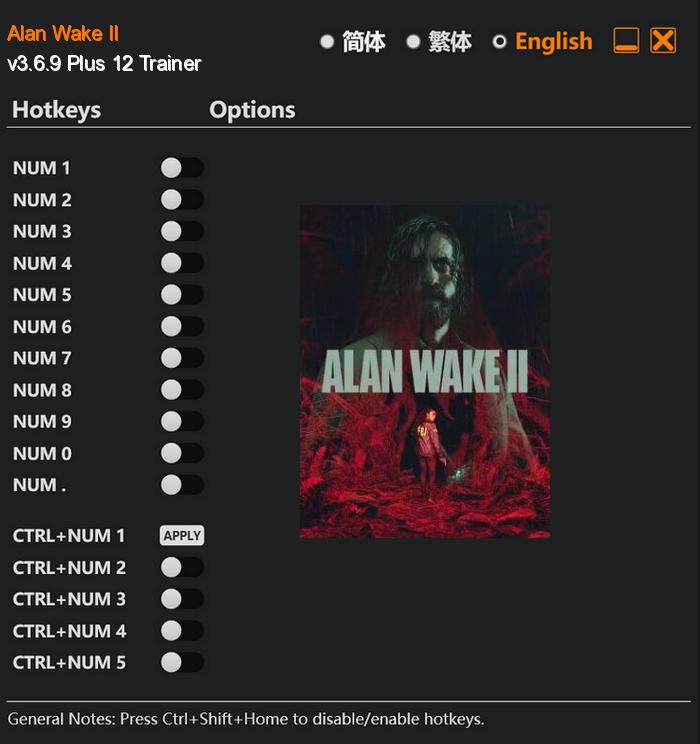 In "Alan Wake II," players are thrust into the chilling world of Bright Falls, a small town plagued by a series of ritualistic murders that sends shockwaves through the tight-knit community. As the game unfolds, players take on the role of Saga Anderson, a renowned FBI agent known for cracking seemingly unsolvable cases. Determined to uncover the truth behind the murders, Anderson delves deep into the dark underbelly of Bright Falls, only to stumble upon a disturbing twist. Pages of a horrifying story start materializing before her, intertwining fiction and reality in a way she never thought possible.
As the narrative unfolds, players will discover the haunting connection between Saga Anderson and Alan Wake. Bound together by a mysterious force, their journeys mirror one another, resonating in ways that neither of them can fully comprehend. Together, they must navigate their way through two parallel realities, both teeming with darkness and danger.
Special Notes:
This trainer requires MOD "Performance Booster and Plugin Extender" to bypass crc memory check/anti tamper in the game.
Download:
Medias: