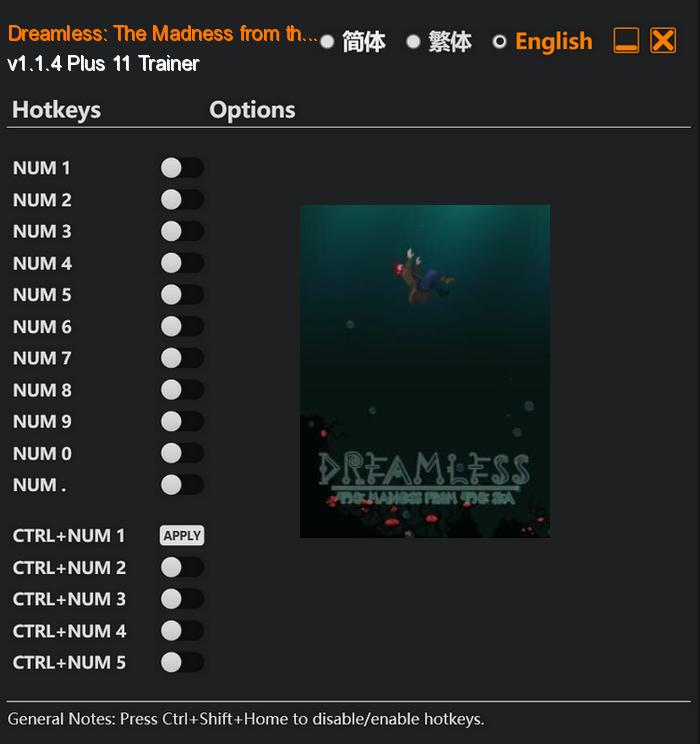 In Dreamless: The Madness from the Sea, players will embark on a haunting and treacherous journey through the enigmatic depths of Lovecraft's twisted imagination. Immerse yourself in a dark, atmospheric world where sanity is fragile, and nightmares lurk around every corner.
Are you prepared to face the unknowable horrors of Dreamless: The Madness from the Sea? Can you maintain your sanity as you uncover the secrets of R'lyeh? Enter this nightmarish world and discover what lies beyond the veil of reality in this gripping metroidvania adventure.
Special Notes:
This trainer requires MOD "Performance Booster and Plugin Extender" to bypass crc memory check/anti tamper in the game.
Download:
Medias: