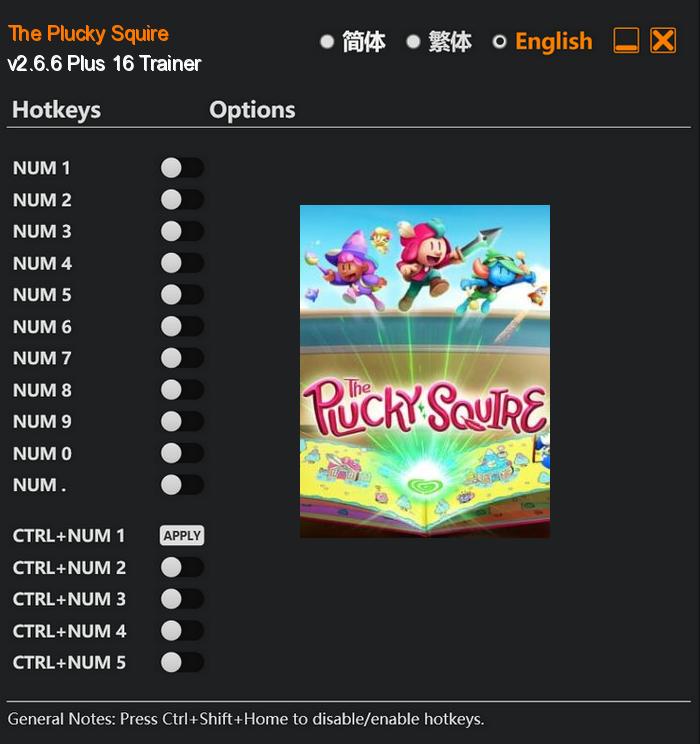 In The Plucky Squire, players will embark on an enchanting and whimsical action-adventure unlike any other. As Jot, a brave and plucky squire, they will traverse through a three-dimensional world that exists beyond the confines of the storybook.
The Plucky Squire boasts stunning visuals and a charming aesthetic, reminiscent of classic storybook illustrations come to life. The game's dynamic level design allows players to seamlessly transition between the 2D and 3D realms, adding an extra layer of depth and complexity to the gameplay.
Special Notes:
This is a mod, not a regular trainer.
You must enable the mod named "FLiNG Trainer Mod" in Main Menu > Mod Manager in order to use the trainer/mod (If the mod didn't show up, try close and re-enter the Mod Manager).
You must use hotkeys to enable mod/cheat options during gameplay, activating cheats outside the game's window will not work.
Download:
Medias: