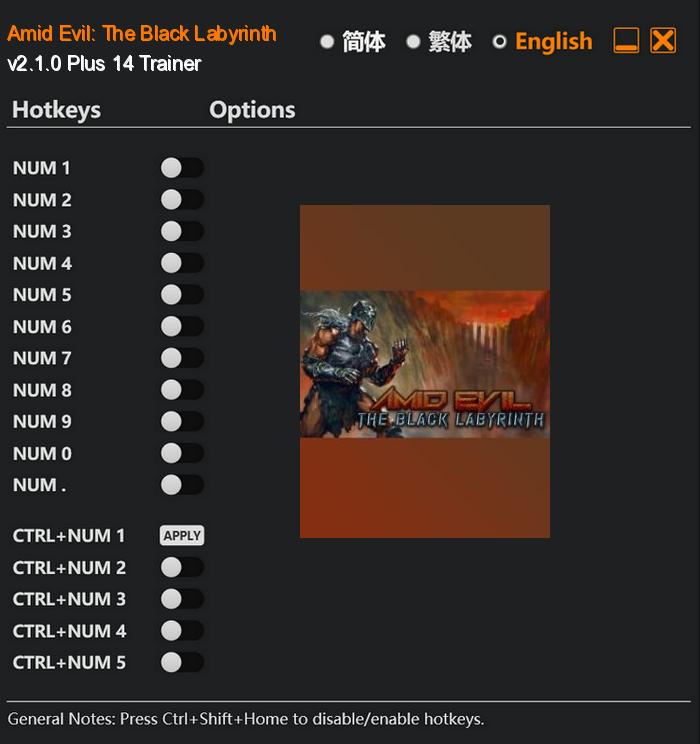 Amid Evil: The Black Labyrinth takes players on an epic journey set before the events of the original game. This full prequel delves deep into the mystical and treacherous Black Labyrinth, a mysterious domain renowned for its endless challenges and battles. As players embark on this perilous quest, they must confront formidable enemies and conquer mind-bending puzzles to unlock the secrets of the labyrinth.
In Amid Evil: The Black Labyrinth, the fate of the world rests in the hands of the player. The legendary "Axe of the Black Labyrinth" holds immense power, capable of reshaping reality itself. However, it is securely guarded by the keeper of the labyrinth, a fearsome being that tests the courage and skill of any who dare to enter.
Special Notes:
This is a mod, not a regular trainer.
You must enable the mod named "FLiNG Trainer Mod" in Main Menu > Mod Manager in order to use the trainer/mod (If the mod didn't show up, try close and re-enter the Mod Manager).
You must use hotkeys to enable mod/cheat options during gameplay, activating cheats outside the game's window will not work.
Download:
Medias: