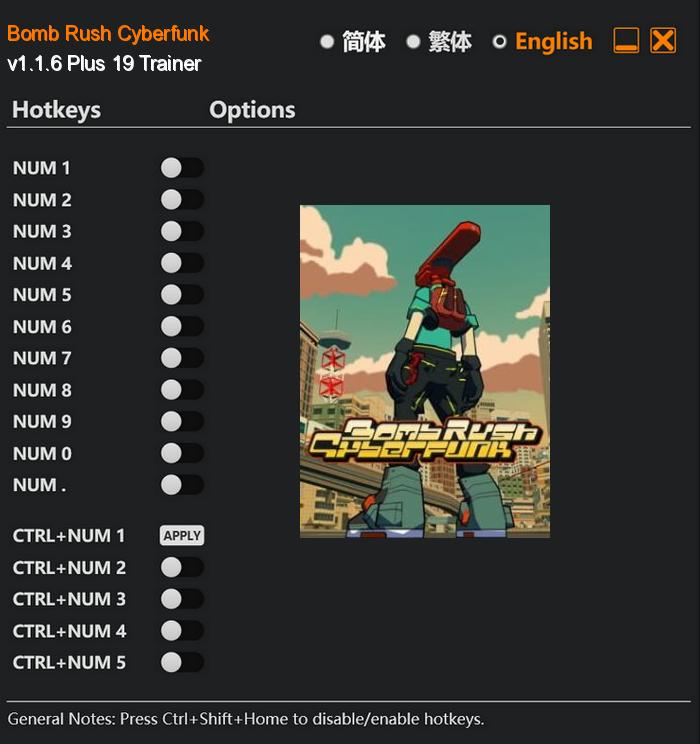 In Bomb Rush Cyberfunk, players are transported to a mesmerizing alternate future where funkstyle reigns supreme. As an aspiring graffiti artist and a skilled dancer, the player joins a crew of likeminded individuals equipped with personal boostpacks, enabling them to reach new heights and explore the vast urban landscape in exhilarating ways.
However, it's not all peace and art in this alternate future. The city is patrolled by zealous law enforcement, determined to eradicate the vibrant culture. Players must face off against the cops, outsmart their pursuit, and use their skills to prove that funkstyle is a force to be reckoned with.
Special Notes:
This trainer requires MOD "Performance Booster and Plugin Extender" to bypass crc memory check/anti tamper in the game.
Download:
Medias: