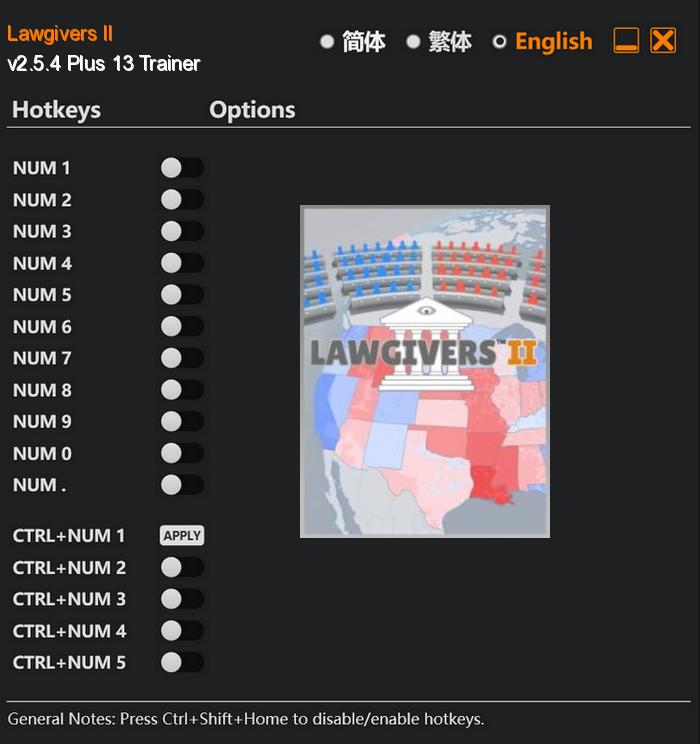 In Lawgivers II, players are thrust into the thrilling world of politics, where every decision carries weight and each maneuver can shape the destiny of a nation. This highly immersive political sandbox game presents a plethora of options for how players can navigate the challenging landscape of governing and passing legislation. Whether you choose to rise from humble beginnings, or enter the game with existing political experience, Lawgivers II offers a dynamic and engaging journey for all.
In Lawgivers II, the power to shape legislation and steer your nation towards prosperity lies in your hands. With an arsenal of tools at your disposal, you can craft bills that address the needs and concerns of your constituents, ushering in widespread social and economic change. Will you prioritize economic reforms to stimulate growth, or focus on social issues to create a more inclusive society? The choices are yours to make, as you decide the fate of your nation.
Special Notes:
This trainer is based on Steam and Epic Store version. It can also work on Windows Store version, but it's not tested on Windows Store version, so I can't guarantee all options are compatible.
Download:
Medias: