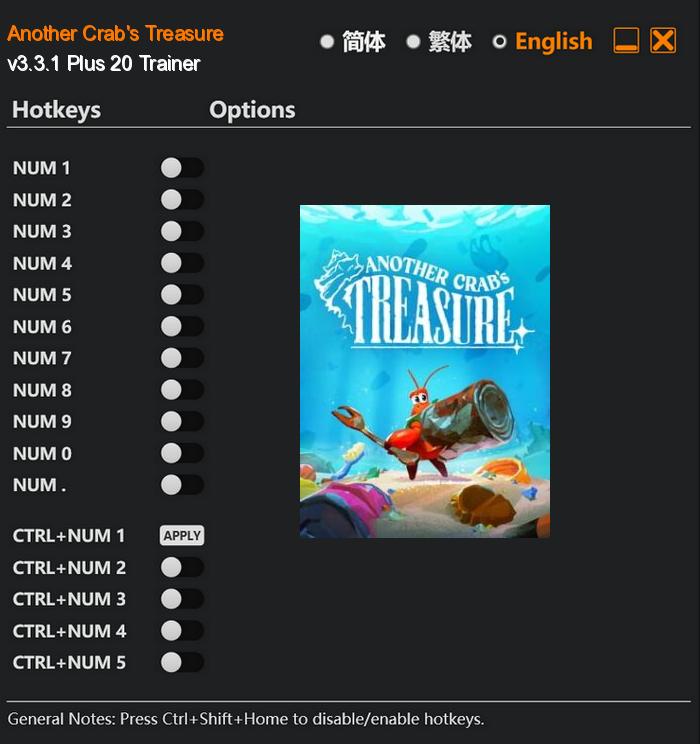 In Another Crab's Treasure, players will dive into a visually stunning, yet decaying underwater world filled with danger and intrigue. As the lovable yet determined Kril the hermit crab, players will embark on an epic treasure hunt to reclaim their repossessed shell, leading them on a journey filled with intense battles, dark secrets, and unexpected alliances.
These Umami Techniques serve as powerful attacks, granting Kril extraordinary abilities and transforming them into different marine creatures. Unleash the overwhelming might of a Mantis Shrimp's punch, ensnare enemies with the horrifying Bobbit Worm's vicious grip, or even harness the lightning-fast speed of a Sailfish to strike down your foes. As players progress, they will unlock more Umami Techniques, creating endless combat possibilities and ensuring each encounter feels fresh and exciting.
Special Notes:
This trainer requires MOD "Performance Booster and Plugin Extender" to bypass crc memory check/anti tamper in the game.
Download:
Medias: