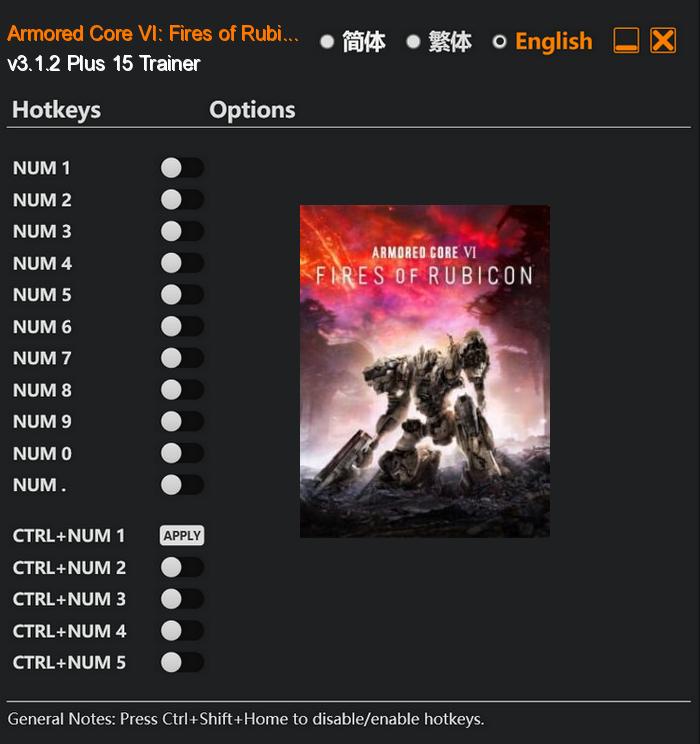 In Armored Core VI: Fires of Rubicon, players will embark on an epic sci-fi journey set in a post-apocalyptic world. The game combines FromSoftware's renowned expertise in mech games with their signature robust gameplay, creating a new and immersive action experience.
Armored Core VI: Fires of Rubicon delivers a compelling single-player campaign filled with compelling characters, intriguing alliances, and moral choices that shape the outcome of the story. Engage in thrilling missions, uncover hidden secrets, and unravel the mysteries surrounding the Burning Star System.
Special Notes:
This trainer is based on Steam and Epic Store version. It can also work on Windows Store version, but it's not tested on Windows Store version, so I can't guarantee all options are compatible.
Download:
Medias: