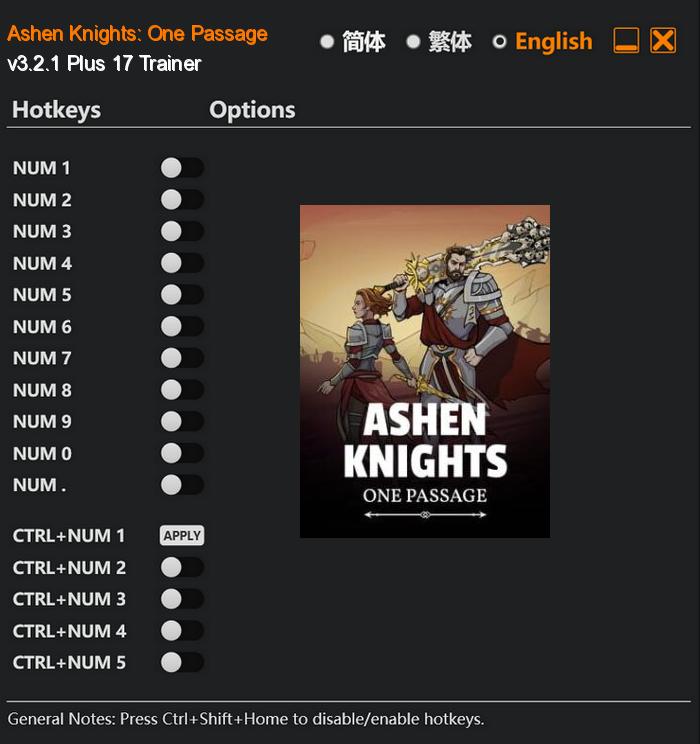 Ashen Knights: One Passage is an exhilarating video game that seamlessly blends two popular genres, the souls-like and hack 'n' slash. This unique concept allows players to switch between two heroes, each representing a different genre, creating a captivating and emotional gaming experience that ensures you never get bored.
On the other hand, the hack 'n' slash genre allows players to unleash their fury as they cleave through hordes of enemies with fast-paced and adrenaline-fueled action. Engage in flashy and spectacular combos, decimate foes with a wide variety of weapons, and revel in the exhilaration of overpowering overwhelming odds.
Special Notes:
This trainer is based on Steam and Epic Store version. It can also work on Windows Store version, but it's not tested on Windows Store version, so I can't guarantee all options are compatible.
Download:
Medias: