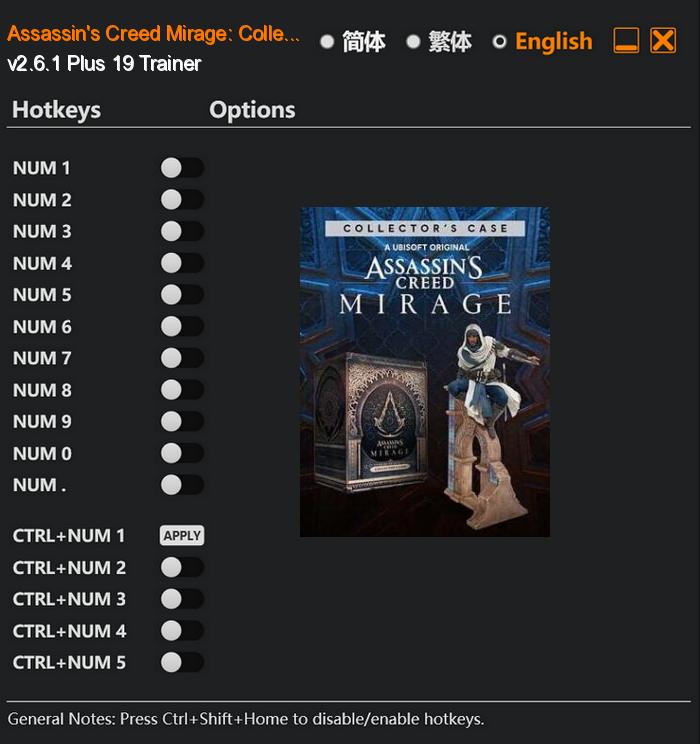 Assassin's Creed Mirage: Collector's Case takes players on a thrilling journey through the vibrant streets of ninth-century Baghdad. Step into the shoes of Basim, a quick-witted street thief burdened by haunting visions that guide his every move. This immersive open-world action-adventure game combines historical accuracy with fantastical elements to create a captivating narrative.
The game begins with Basim's struggle for survival amidst the bustling metropolis. As players delve deeper into the story, they uncover a hidden, ancient organization known as the Hidden Ones, who possess extraordinary knowledge and skills. Drawn into their world, Basim embraces his destiny as a Master Assassin and discovers his true purpose – to seek justice and unravel the mysteries that plague him.
Special Notes:
This is a mod, not a regular trainer.
You must enable the mod named "FLiNG Trainer Mod" in Main Menu > Mod Manager in order to use the trainer/mod (If the mod didn't show up, try close and re-enter the Mod Manager).
You must use hotkeys to enable mod/cheat options during gameplay, activating cheats outside the game's window will not work.
Download:
Medias: