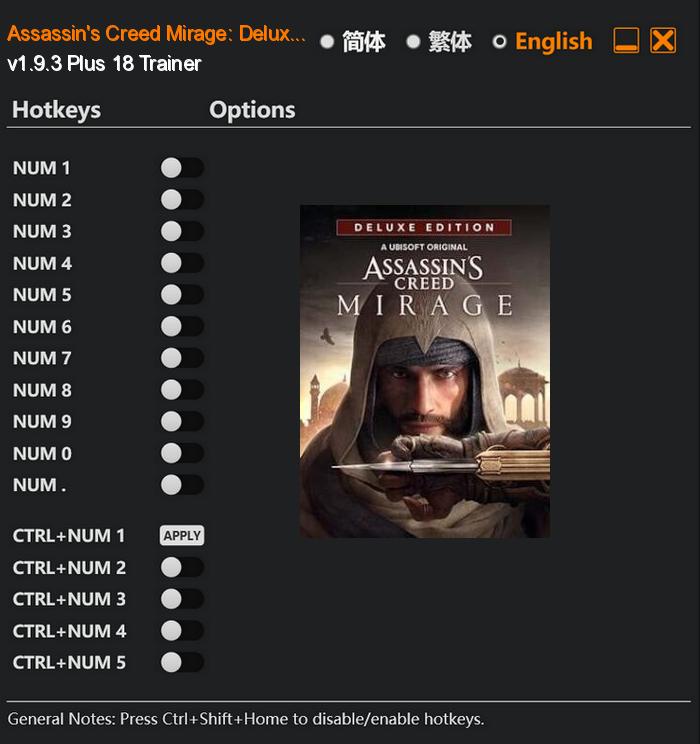 Assassin's Creed Mirage: Deluxe Edition takes players on an immersive journey through the vibrant and treacherous streets of a mesmerizing city, where they step into the shoes of Basim, a clever and nimble street thief. Basim possesses an extraordinary and haunting ability – he is plagued by nightmarish visions that hold secrets and mysteries yet to be unraveled. Determined to uncover the truth and attain justice, Basim finds himself drawn into an ancient organization, where he learns of a brand new creed that will shape his destiny in unimaginable ways.
Assassin's Creed Mirage: Deluxe Edition offers an enhanced gameplay experience with the inclusion of exclusive content. Inspired by the iconic Prince of Persia series, players will have the opportunity to dress Basim in a dazzling outfit reminiscent of the legendary prince himself. Alongside this, the Deluxe Edition also grants access to stunning eagle and mount skins, allowing players to soar through the skies with elegance and style. Additionally, a vast array of unique weapons will be at Basim's disposal, empowering players to customize their playstyle and approach missions with deadly precision.
Special Notes:
This trainer is based on Steam and Epic Store version. It can also work on Windows Store version, but it's not tested on Windows Store version, so I can't guarantee all options are compatible.
Download:
Medias: