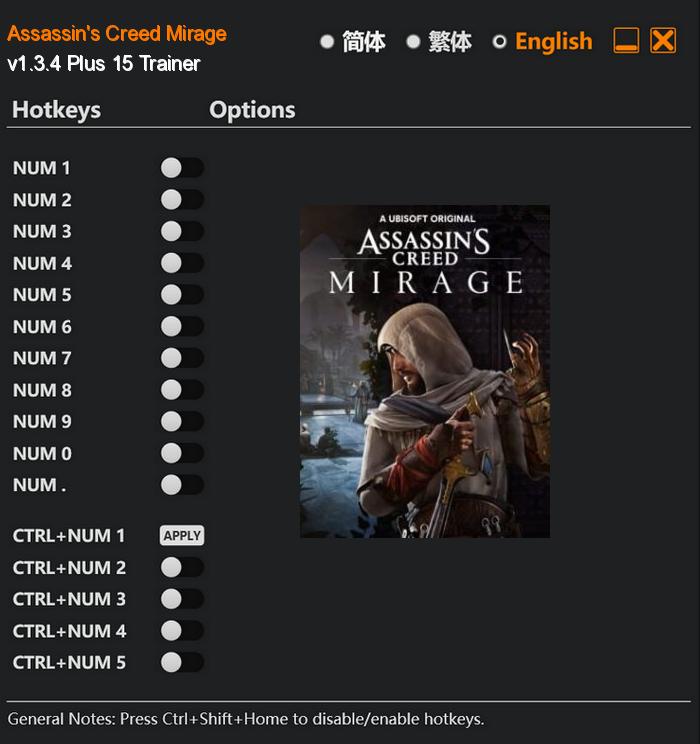 Assassin's Creed Mirage takes players on a thrilling journey back to the magnificent city of Baghdad during the ninth century CE. The game immerses players in a vibrant and bustling metropolis, where science, art, innovation, and commerce flourish. Amidst this backdrop of prosperity, they will assume the role of Basim, a young and conflicted orphan with a tragic past.
Assassin's Creed Mirage offers an immersive experience, blending intense combat, advanced parkour mechanics, and rich storytelling in an open-world setting. Players will explore iconic landmarks of historic Baghdad, ranging from bustling marketplaces to majestic palaces, all meticulously recreated with historical accuracy and attention to detail. The city becomes a living, breathing character in the game, filled with diverse characters and hidden secrets waiting to be discovered.
Special Notes:
This trainer is based on Steam and Epic Store version. It can also work on Windows Store version, but it's not tested on Windows Store version, so I can't guarantee all options are compatible.
Download:
Medias: