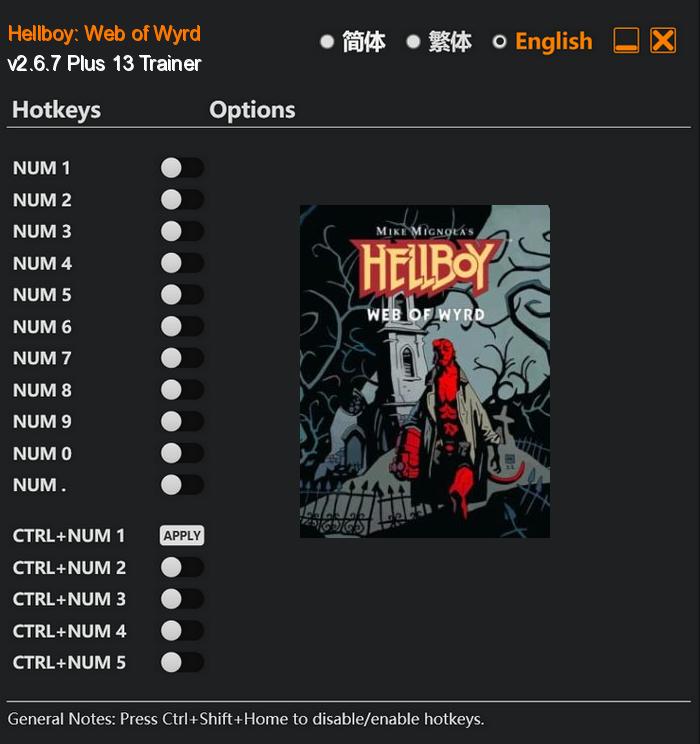 Hellboy: Web of Wyrd is an immersive and thrilling video game that brings the iconic character, Hellboy, to life in an original story created in partnership with Dark Horse Comics and the legendary creator Mike Mignola. Set in the intriguing and mystical world of the B.P.R.D. (Bureau for Paranormal Research and Defense), players step into the shoes of Hellboy as he embarks on a dangerous mission to uncover the truth behind the disappearance of a fellow agent.
Hellboy: Web of Wyrd promises a captivating narrative filled with suspense, mystery, and ancient evils. Delve into the depths of The Wyrd, face off against grotesque monstrosities, and unlock the secrets of The Butterfly House in this thrilling roguelike action adventure. Will you be able to escape the clutches of darkness and survive the perilous journey through The Wyrd? Only time will tell.
Special Notes:
This trainer requires MOD "Performance Booster and Plugin Extender" to bypass crc memory check/anti tamper in the game.
Download:
Medias: