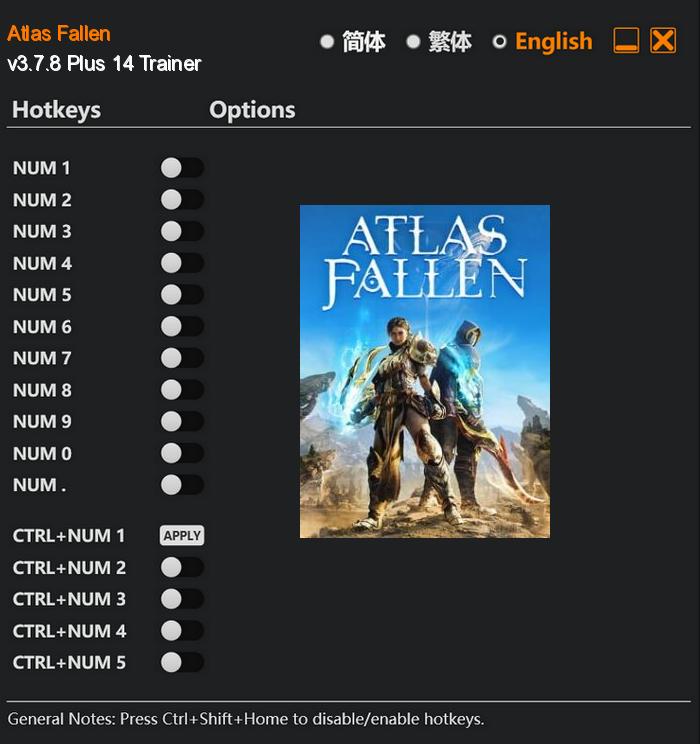 In the mystical realm of Atlas Fallen, players embark on an epic journey that transcends time and unveils the secrets of a forgotten civilization. Set in a vast, desolate landscape, where remnants of an ancient kingdom cling to life, this exhilarating video game invites adventurers to rise from the dust and embrace their destiny.
Yet the perils of Atlas Fallen extend far beyond its treacherous creatures. In this timeless land, enigmatic puzzles and mind-bending challenges lurk, demanding the intellect and intuition of those courageous enough to traverse this forsaken wasteland. Ancient ruins, concealed beneath layers of sand, hold fragments of a forgotten past—clues that may unlock the key to the realm's salvation.
Special Notes:
This game uses BattlEye anticheat, you need to run the game without anticheat in order to use trainer.
Download:
Medias: