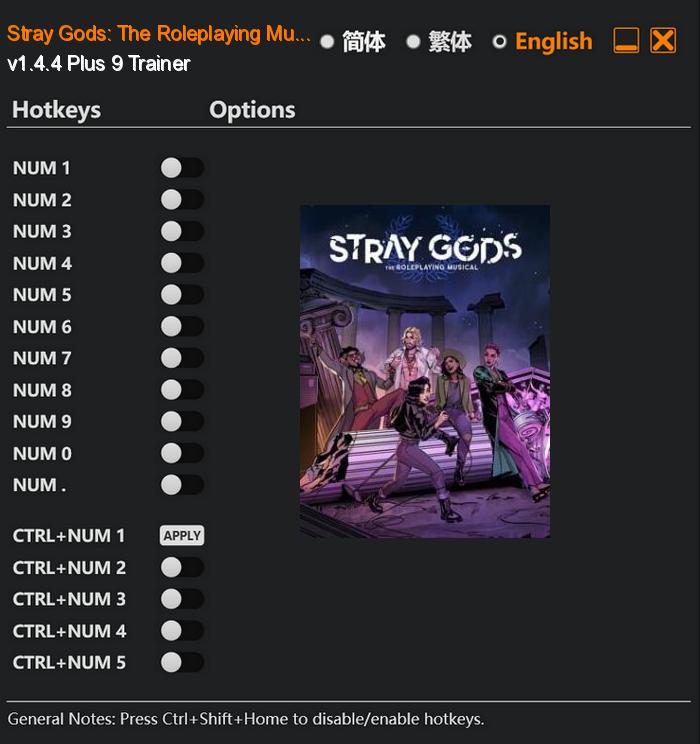 In Stray Gods: The Roleplaying Musical, players take on the role of Grace, a young woman who uncovers a secret world where the ancient Greek gods have been living incognito among humans for centuries. Set in a modern fantasy world, this interactive game combines elements of murder mystery, romance, and band practice into a captivating and unique experience.
The game begins with the sudden death of the Last Muse, who was responsible for inspiring artists and musicians throughout history. As fate would have it, Grace is chosen as her successor and is bestowed with the rare ability to draw people into musical numbers. With her newfound power, Grace sets out on a quest to solve the murder mystery surrounding the Last Muse's demise before time runs out.
Special Notes:
This is a mod, not a regular trainer.
You must enable the mod named "FLiNG Trainer Mod" in Main Menu > Mod Manager in order to use the trainer/mod (If the mod didn't show up, try close and re-enter the Mod Manager).
You must use hotkeys to enable mod/cheat options during gameplay, activating cheats outside the game's window will not work.
Download:
Medias: