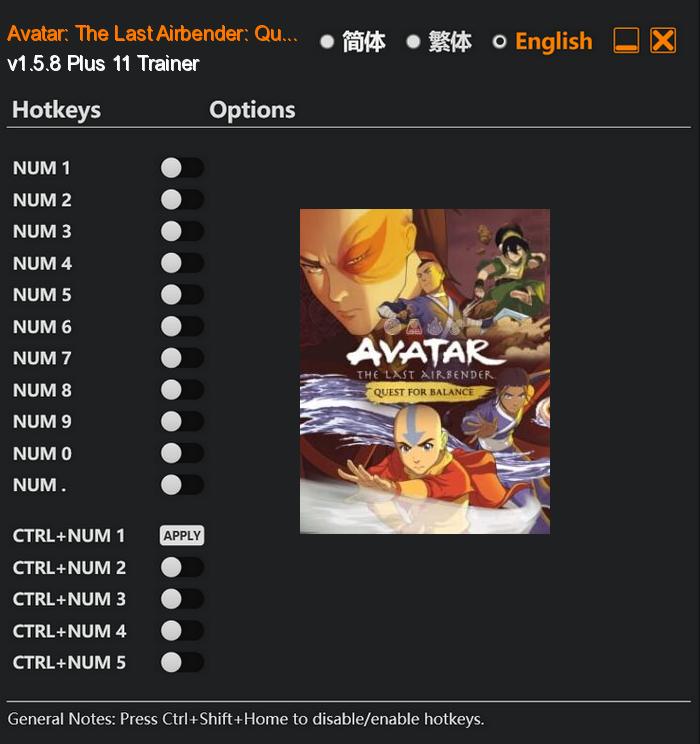 Avatar: The Last Airbender: Quest for Balance is an immersive and action-packed video game that brings to life the beloved world of the hit animated series. Set in the mystical land of the Four Nations, players will embark on an epic quest as one of nine iconic characters, each with their unique abilities and playstyles.
The gameplay of Quest for Balance hinges on the clever use of elemental bending, as players utilize their character's unique powers to solve intricate puzzles and overcome formidable obstacles. Manipulate the earth to create bridges, summon gusts of wind to propel yourself to unreachable areas, conjure flames to light your way, and bend water to extinguish fires or traverse dangerous currents. Each character's bending abilities are beautifully animated, ensuring that players truly feel the power of their chosen element.
Special Notes:
In order to use this trainer, you will need to downgrade your game to a previous game version.
Extract and copy Avatar: The Last Airbender: Quest for Balance.exe to your game's root folder and overwrite existing file (Back up original file if needed).
Download:
Medias: