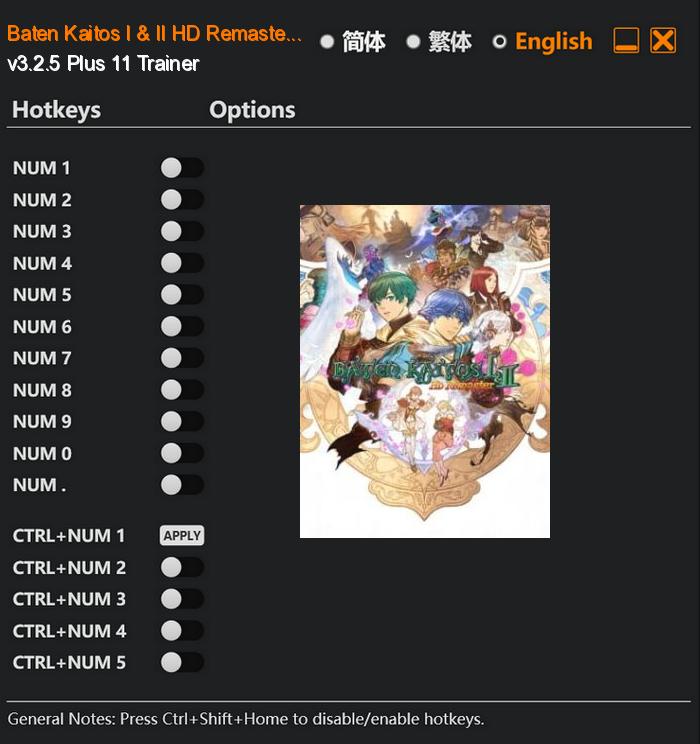 Baten Kaitos I & II HD Remaster brings together two critically acclaimed RPGs, Baten Kaitos: Eternal Wings and the Lost Ocean, and Baten Kaitos Origins, in a stunning high-definition remaster. Originally released for the Nintendo GameCube, these two games have been given a visual upgrade, with improved graphics that bring the vibrant world of the floating continent to life like never before.
The story takes place in a distant past, where a tremendous battle between an evil god and humanity left the land ravaged and desolate. In order to escape the remnants of this devastation, people chose to live in the sky, relying on their Wings of the Heart to soar above the ruins. This era of peace and tranquility, however, is on the verge of collapse.
Special Notes:
This trainer is based on Steam and Epic Store version. It can also work on Windows Store version, but it's not tested on Windows Store version, so I can't guarantee all options are compatible.
Download:
Medias: