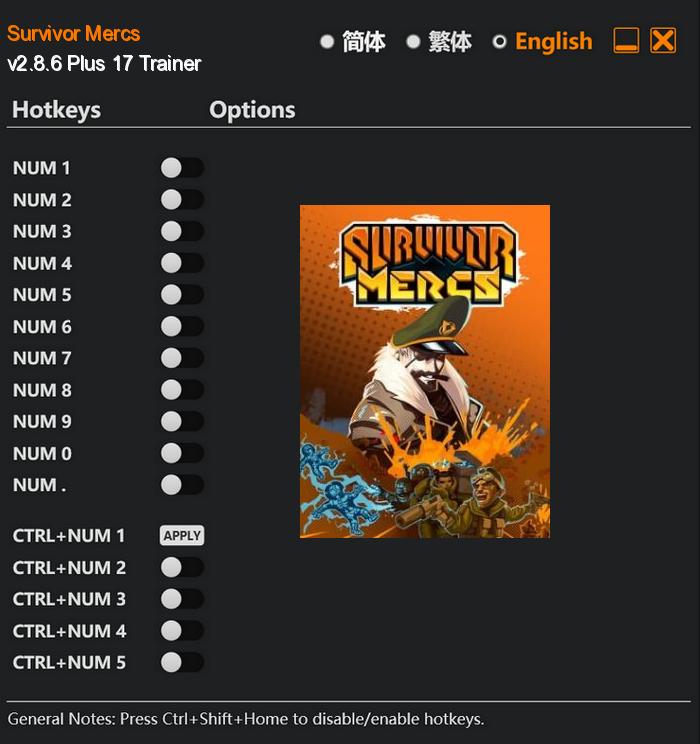 In Survivor Mercs, players are thrust into a dystopian world overrun by an army of soulless robots controlled by a nefarious mega-corporation. As hope for humanity hangs by a thread, a ragtag group of mercenaries steps up to the plate, ready to take on the impossible and bring down the oppressive regime. Leading this eclectic group of armed lunatics is none other than the player themselves, taking on the role of a disposable clone possessing a unique and unpredictable set of traits.
Visually, Survivor Mercs presents a gritty and atmospheric world, fully immersing players in the post-apocalyptic setting. The game features stunning graphics, detailed animations, and explosive special effects that bring the chaotic battlefield to life.
Special Notes:
This is a mod, not a regular trainer.
You must enable the mod named "FLiNG Trainer Mod" in Main Menu > Mod Manager in order to use the trainer/mod (If the mod didn't show up, try close and re-enter the Mod Manager).
You must use hotkeys to enable mod/cheat options during gameplay, activating cheats outside the game's window will not work.
Download:
Medias: