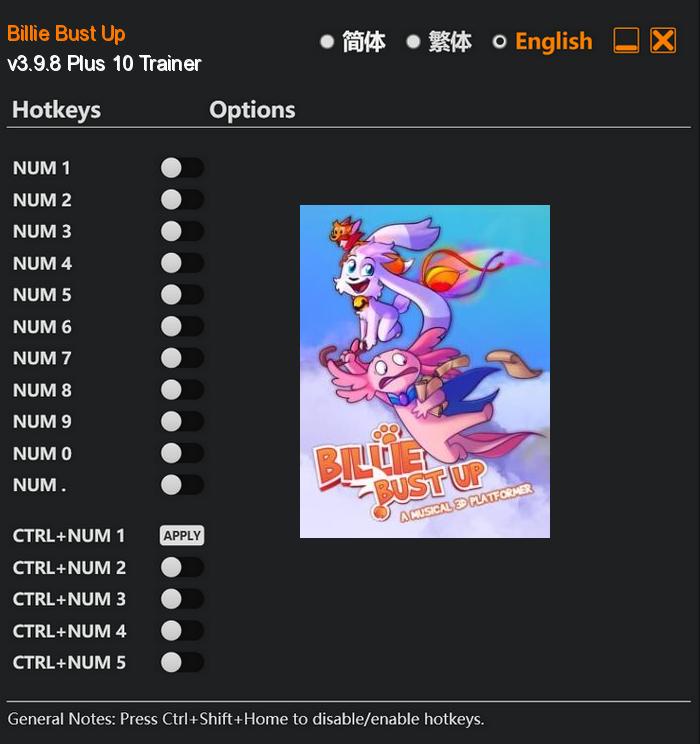 In the enchanting world of Billie Bust Up, players delve into a magical adventure filled with music, laughter, and unforgettable characters. This whimsical 3D platformer draws inspiration from classic Disney musicals, immersing players in a captivating tale of friendship, bravery, and the power of song.
What truly sets Billie Bust Up apart is its seamless integration of music and gameplay. With each boss encounter, players engage in epic musical showdowns where skillful platforming and rhythmic timing are key. The thrilling battles come alive through the melodic compositions crafted by acclaimed composer Daniel Ingram, known for his work on the beloved series My Little Pony: Friendship is Magic. Each main character boasts their own anthem, showcasing their unique charm and leaving a lasting impression on players.
Special Notes:
This is a mod, not a regular trainer.
You must enable the mod named "FLiNG Trainer Mod" in Main Menu > Mod Manager in order to use the trainer/mod (If the mod didn't show up, try close and re-enter the Mod Manager).
You must use hotkeys to enable mod/cheat options during gameplay, activating cheats outside the game's window will not work.
Download:
Medias: